subpar coloring but I like this one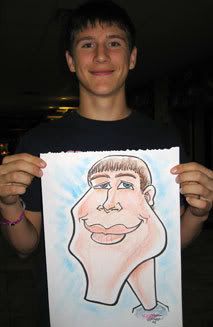 This was the 1st one's buddy that I drew right after. It was interesting that they had pretty much opposite chins- one was small, the other, big. I liked this one too but again, subpar-ish coloring...or maybe I'll just blame the flash from the camera washing out the colors, hah!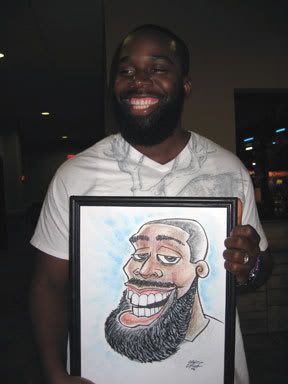 this one came out decent, wished I pushed it more...but it was still fun, he was an awesome guy to caricature. I had fun chatting with him and he had a good laugh when he saw it.