think I lost some of the likeness but yeah...check out dem teef! heh.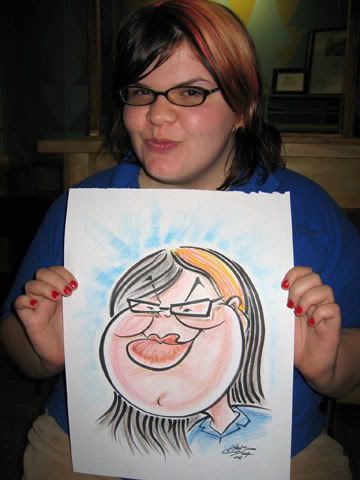 this is my co-worker, Michelle, she brought in tasty cookies for us during the past holidays. I like my baked goods A LOT so therefore Michelle rocks. well, her teef were hurting and so she couldn't eat them anyway...but still, I get cookies and that's the bottom line. I really like this one I did, it's one of my favs, I did another one of her last week that was pretty cool too, made her look very evil though, heh.
more pics real soon, ya hear!