I started drawing live caricatures at Dorney Park
http://www.dorneypark.com/
in Sept '06. I'm still working out a lot of kinks--getting used to a lot of things I've never done before like drawing directly with a marker, using artstix, drawing much bigger, figuring out betters techniques/strategies with doing live caricatures etc. It really is much different than doing them in studio. I've tamed up my style a bit to play it safer since I know some folks might not like/get my more "me" crazy style... but I'm slowly trying to reintegrate my style back in as I get more comfortable/do more of them. I AM having a blast doing them so far! I love it! hmm...I sure do like using slash marks, huh? // :)
sketches below are from early Sept. 06 to early October 06
*for more pics from this time period that aren't posted on this blog and more commentary from me, click HERE
(scroll down after you click)*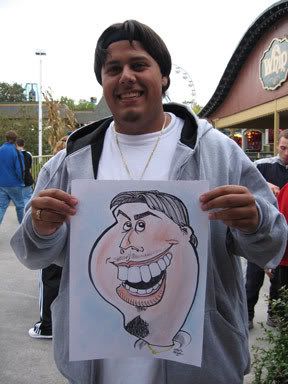 this one was fun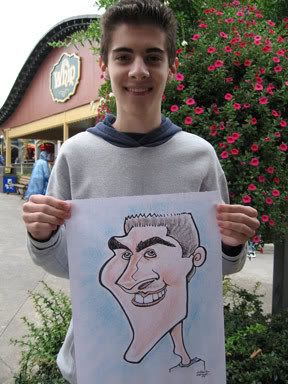 I pushed this one a lil more. The kid really dug it.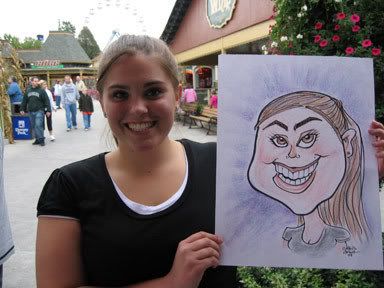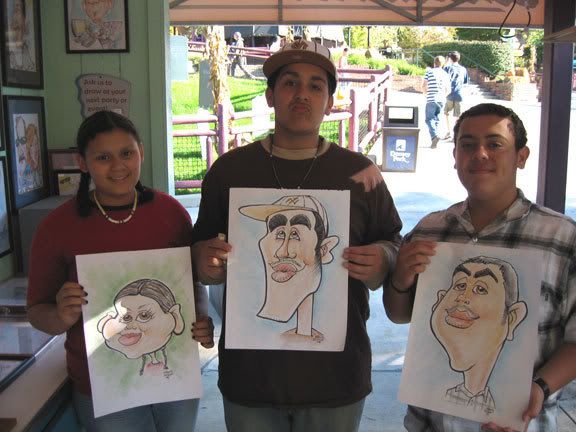 one of my favs so far at that point. demos that they all ended up buying. fun kids.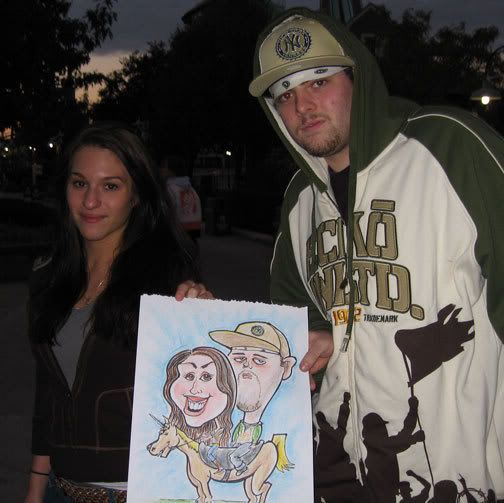 heh, the guy wanted to be on a horse looking unhappy. this one was fun to do. I suck at drawing horses though. check out his dinosaur head size. well, not the T-rex but the Brontosaur one. yeah


This one was fun to do, these girls were great. although the layout is crap, I don't have much experience drawing a group of people at this point. I need more of a game plan. I just winged it. These girls were laughing as they watched me draw each person, wish the other 2 were around to be in the photo. I hate putting words on the picture, cause my handwriting sucks, but they asked.


I like this one. my 1st sketch of a fellow yellow person too! woo! heh. I messed up the shine on the pupils though, uneven.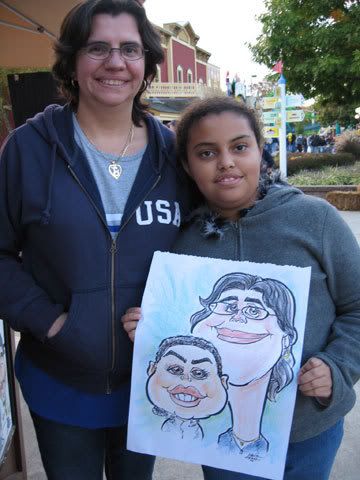 I like this one. I like doing parent/lil kid combo, fun to play off of the contrast
.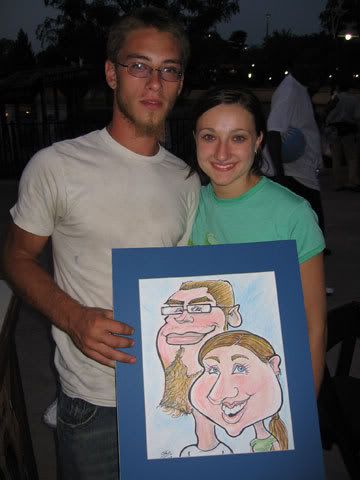 one of my very early ones that actually came out decent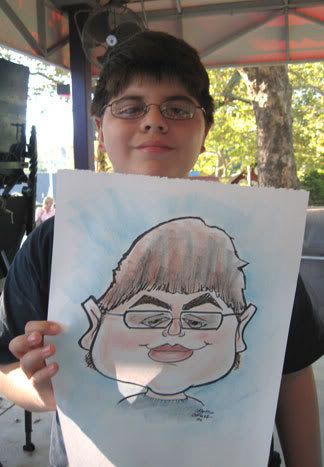 -------------------------------
the rest are some demos I did at Dorney park of people, except 1st one is from the T.V. show "My name is earl" and 2nd is from the T.V. show "Desperate Housewives"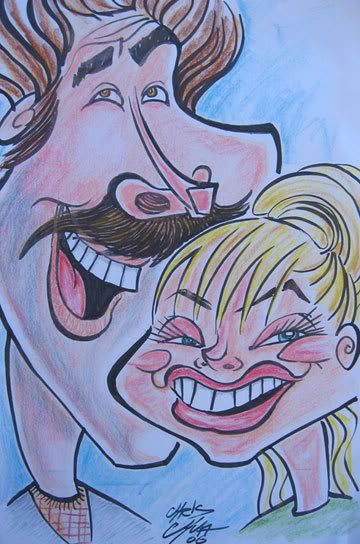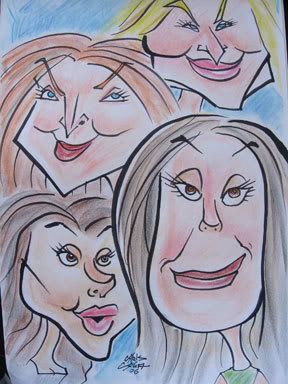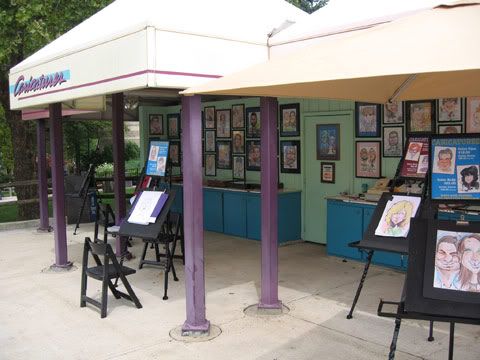 this is the stand where I work at Dorney Park
*for more pics from this time period and more commentary from me, click HERE
(scroll down after you click)*
A TON of more pics coming soon! I just gotta resize the pics. You'll see some where I really let loose and go nuts, hee hee...