drawn during the month of

FEBRUARY 2008

at Great wolf lodge, PA.

another sslow month of stuff. and seems like I wasn't really going too crazy much either. better stuff next month.

I was pretty happy with this one. my friend said that she thinks the guy might have been a semi famous surfer. hmm...anyone know any surfers? heh.
I try to convince people to be animals, heh. I wasn't sssure if I ssshould put fangsss and decided to jussst do it, nobody ssseemed to mind and they bought a big frame for it too, yay! oh and ssssss ssssome more! ok, that's enough...ss.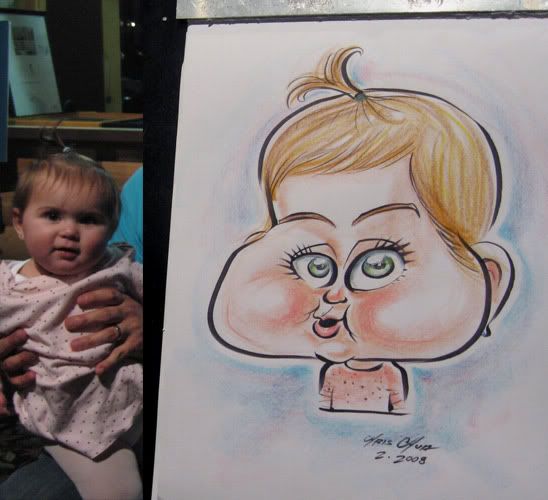 cheeks!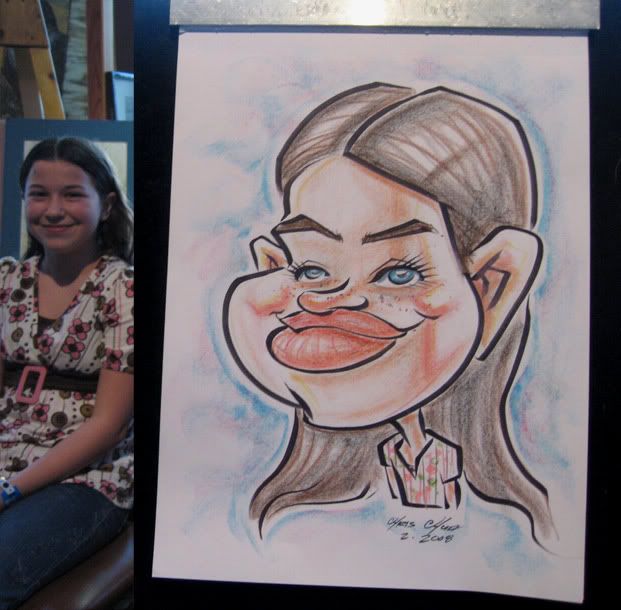 ssss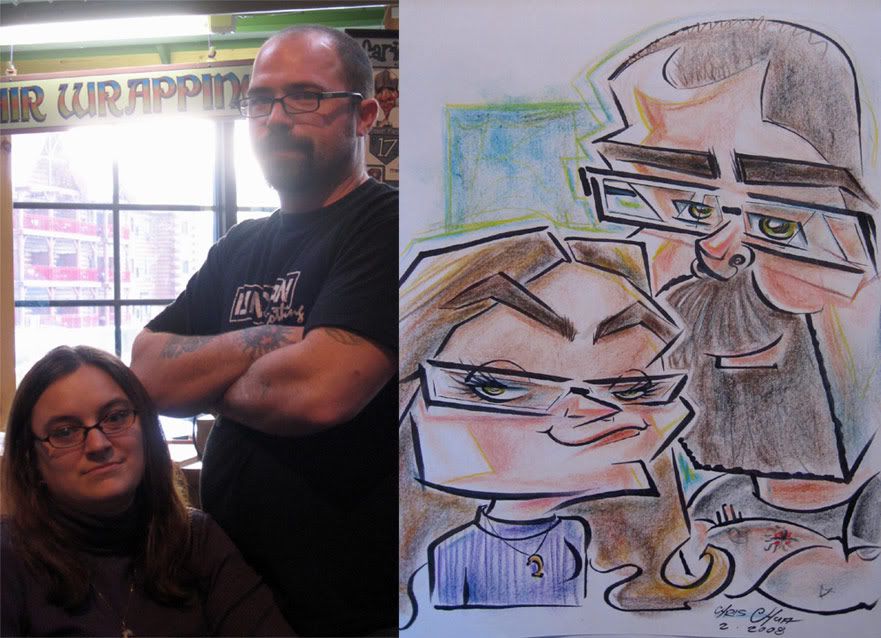 I liked how she came out.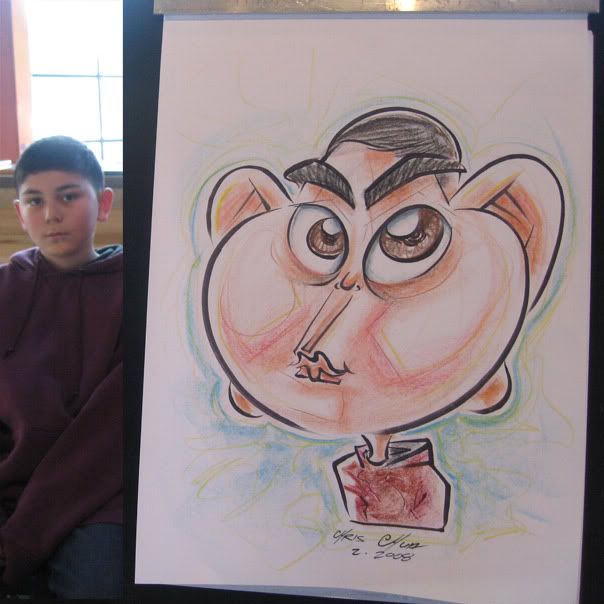 sssssss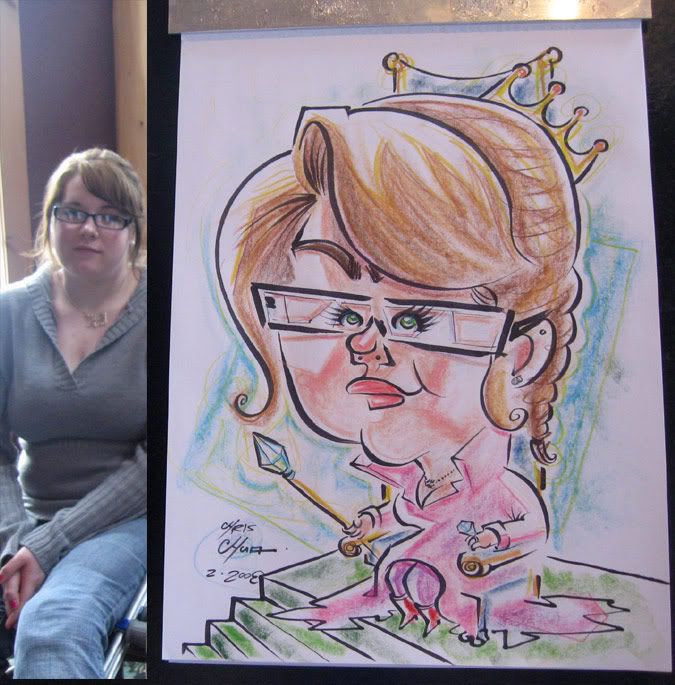 my 1st ever genie request.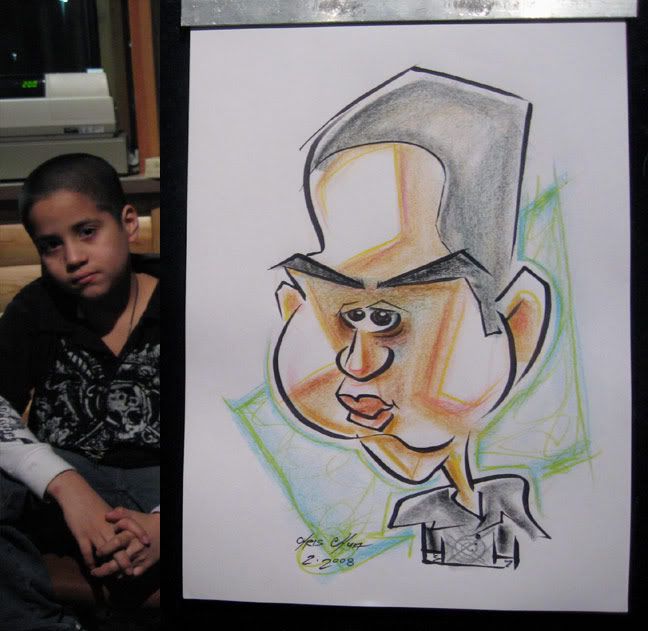 this one's eh. I was playing around with coloring- more aggressive cutssss.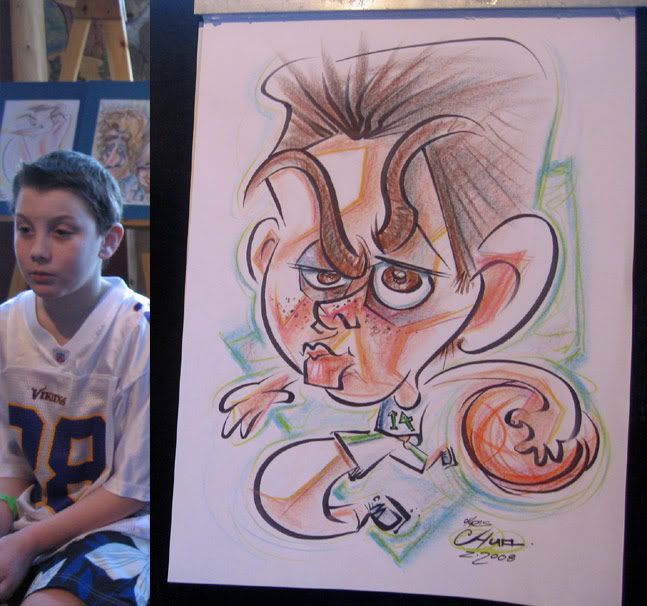 weak likeness and everything. mainly like it for trying out the shape coloring thang.