drawn during the month of

APRIL 2008

at Great wolf lodge, PA/ Six flags NJ/S esame place, PA. This also marks the last sketches at Great Wolf...ever, as our company pulled our caricature stand out of the lodge at the end of that month and I'm now at Dorney Park.

1. thought he looked like, Viggo Mortenson (Lord of the Rings actor dude)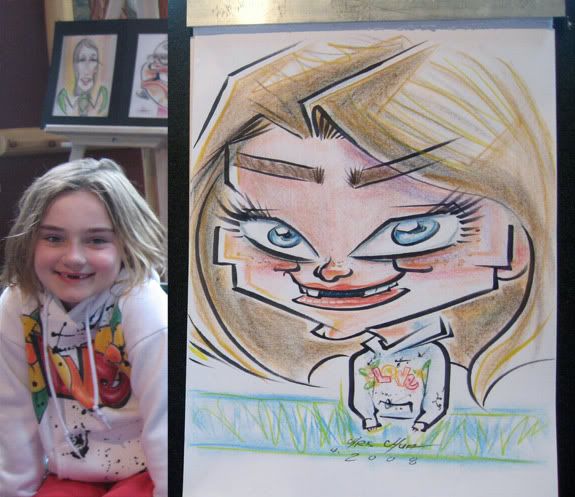 2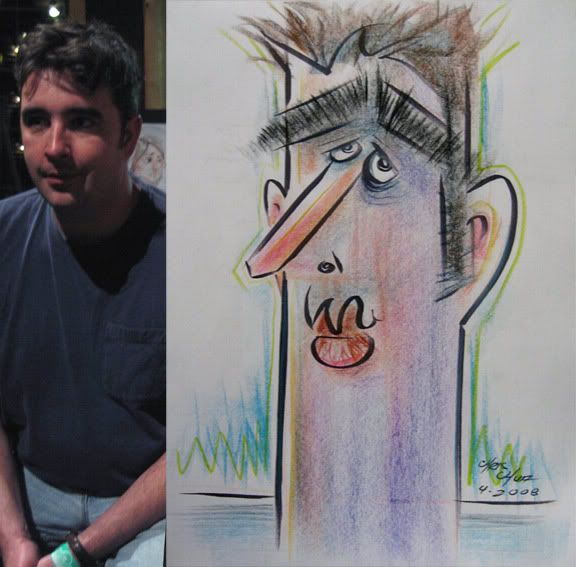 3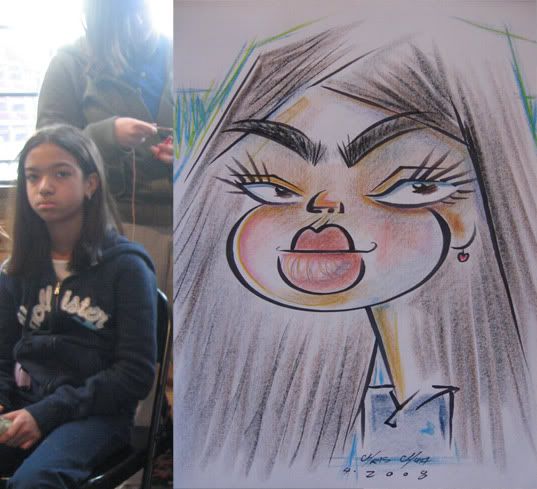 4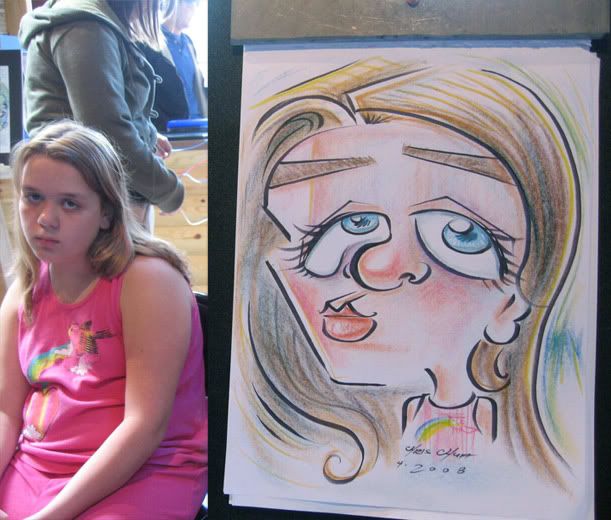 5 sad eyes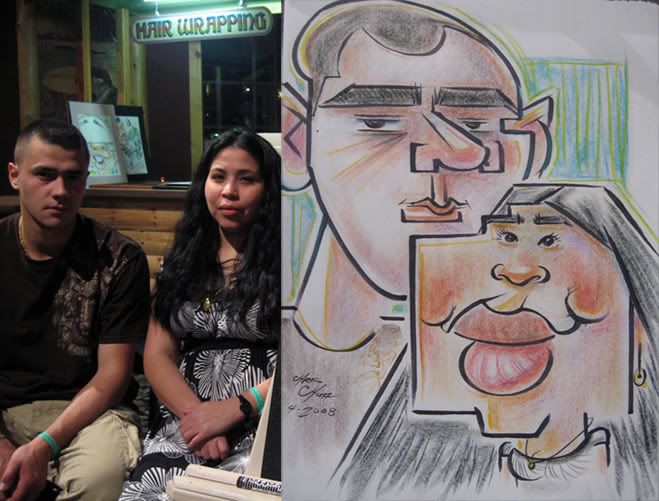 6.I liked that I made her face a simple box shaped.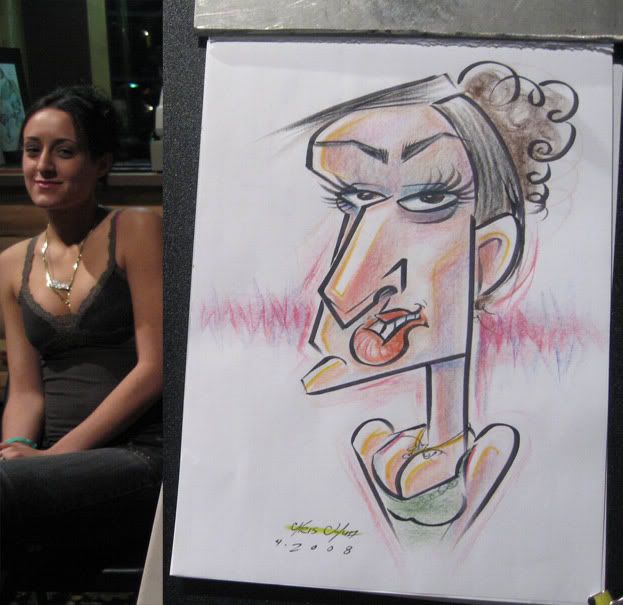 7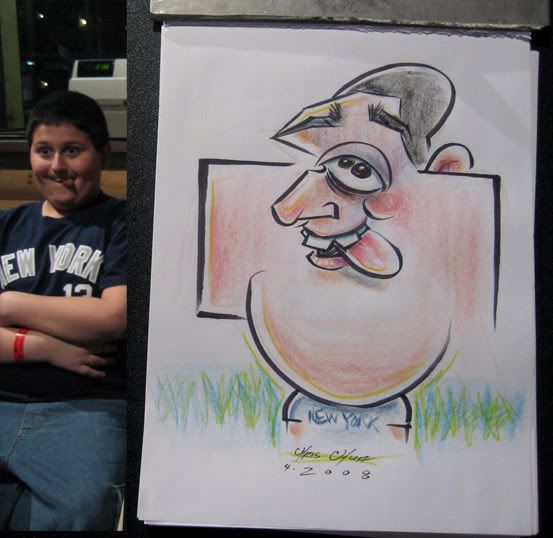 8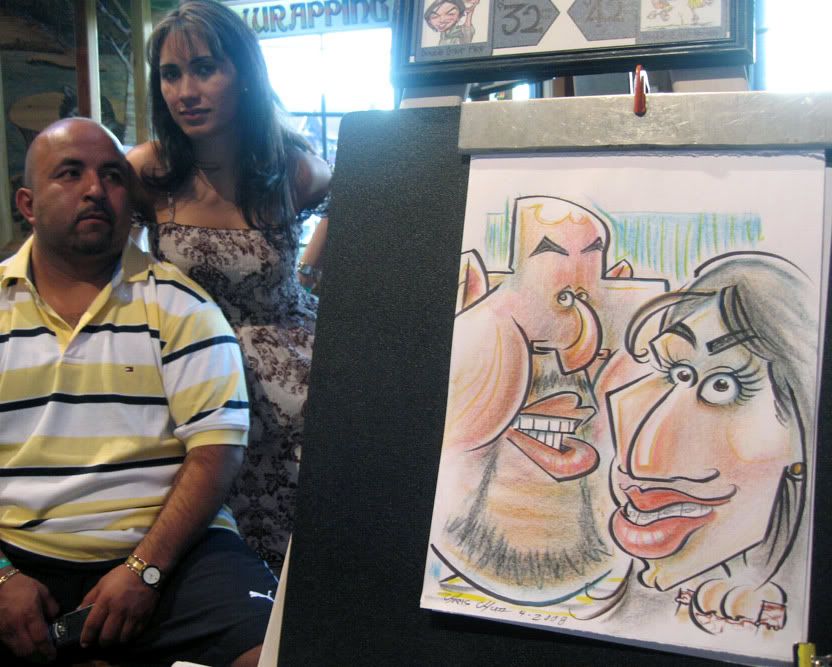 9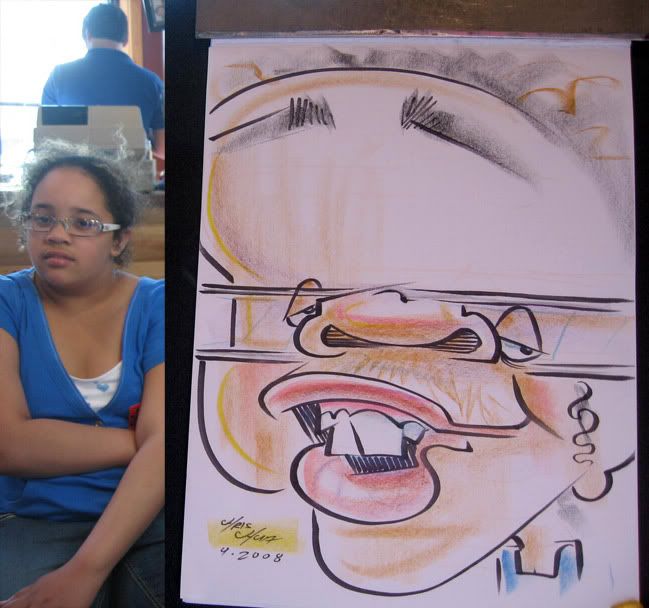 10.quick demo.
fuzz
11.another quick demo. kid was eating doritos. I put a dorito in the shine of this eyes. kid also fell asleep in the chair, heh.
12.the way I drew his face looks weird to me now...think I made him older...and weirder. prolly shouldn't have boxed his head as much.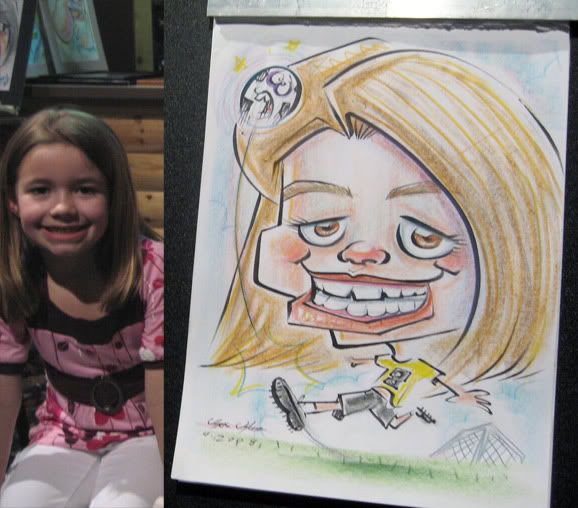 13
14
15.I convinced him to get an animal body. He was excited about the notion and couldn't decide on which animal. I suggested a beaver. He said, cool! later on as I was almost done, he asked, "hey, did you say a beaver because of my teeth?" I said, "yeah." heh.
16.this was the friend of the beaver right above. He was indecisive about which animal to be, he wanted to be a alligator, a dragon, a beaver...I suggested why not all of them. I threw in turtle too for good measure, heh. It's hard to see but I have him holding his beaver friend in his hand. I suck at drawing dragon wings.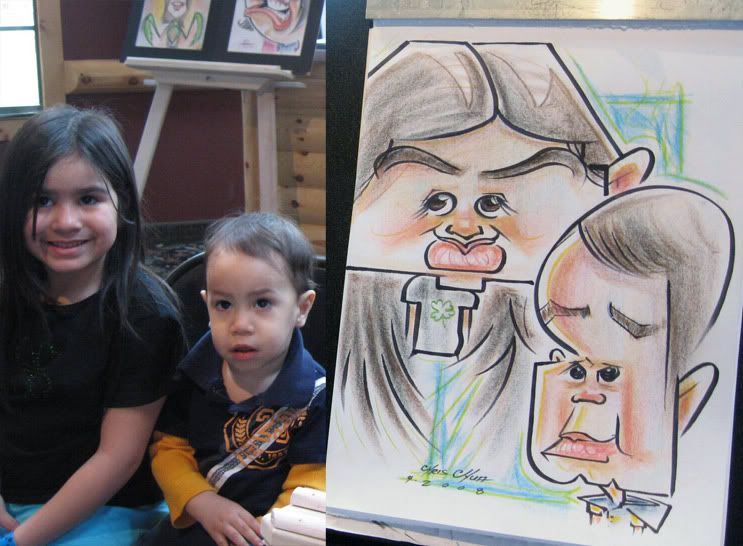 17.I liked the way the boy came out. the girl was all right too.
18.the mom liked it.
19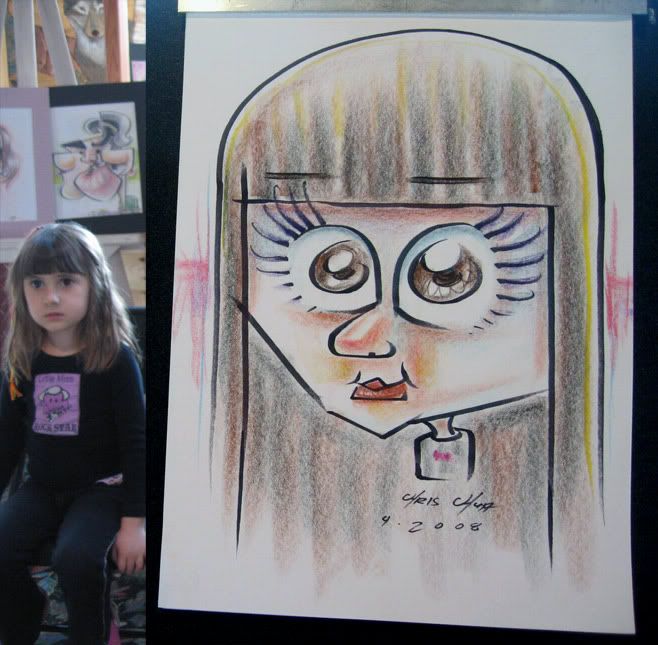 20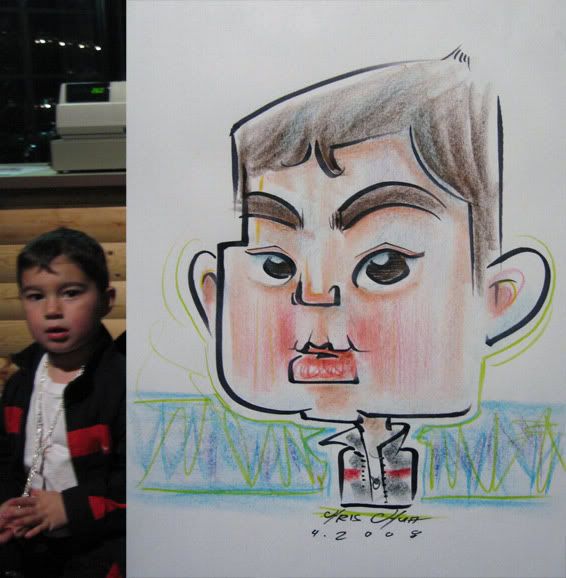 21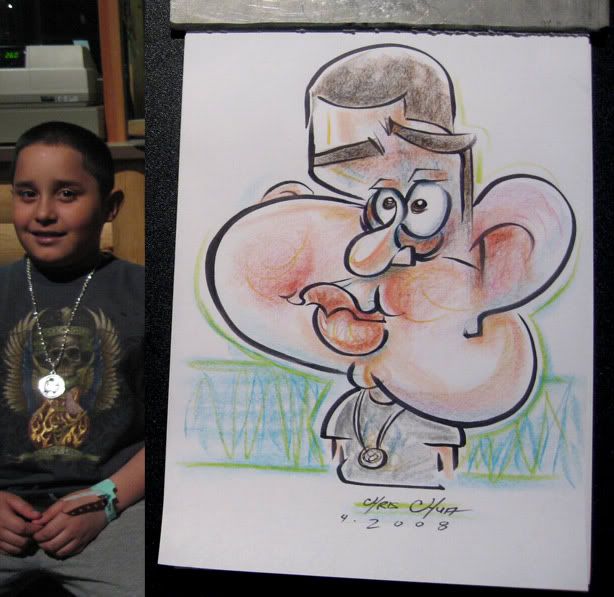 22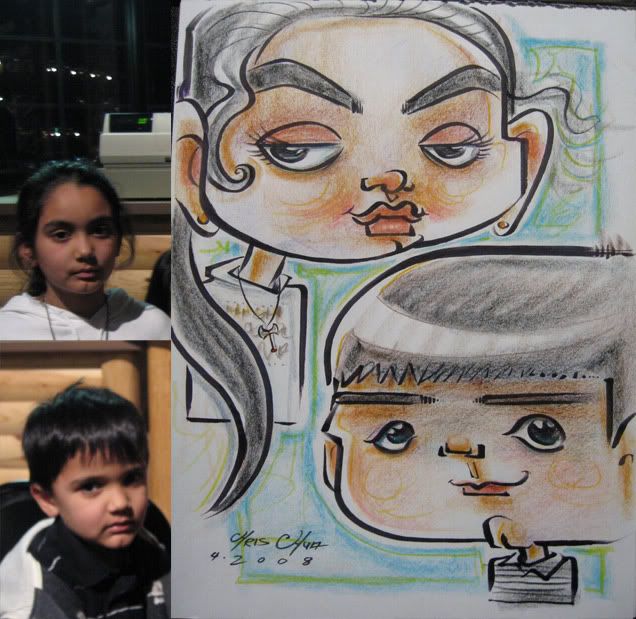 23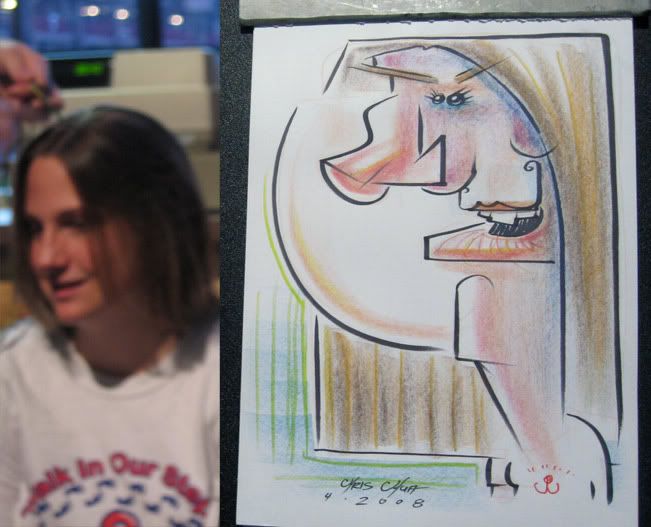 24
25
26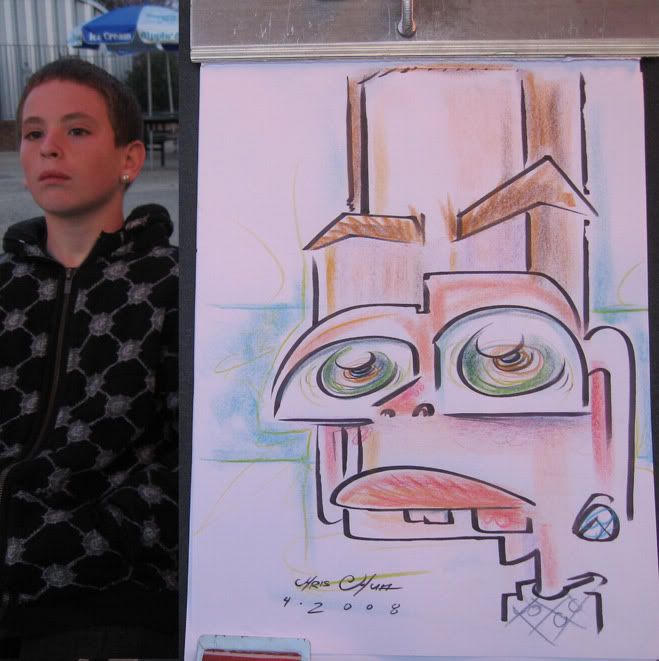 27.demo. his eyes vibrated back and forth, weird. There was another kid I drew last year whose eyes did the same thing too. Matt Zitman didn't see me draw this sketch but saw the sketch later on in the day and said- "this isn't a real person...there's no one that looks like that." yes there is! heh.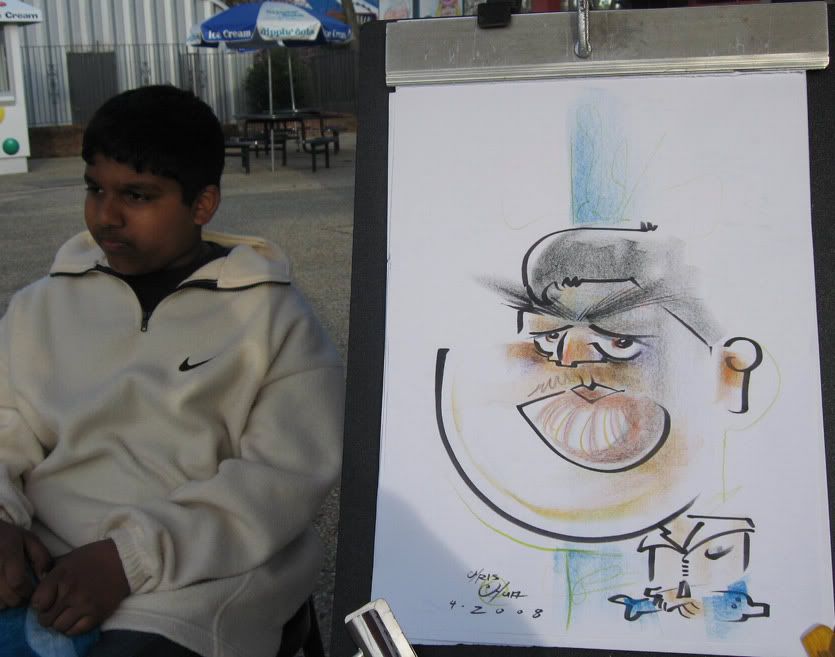 28.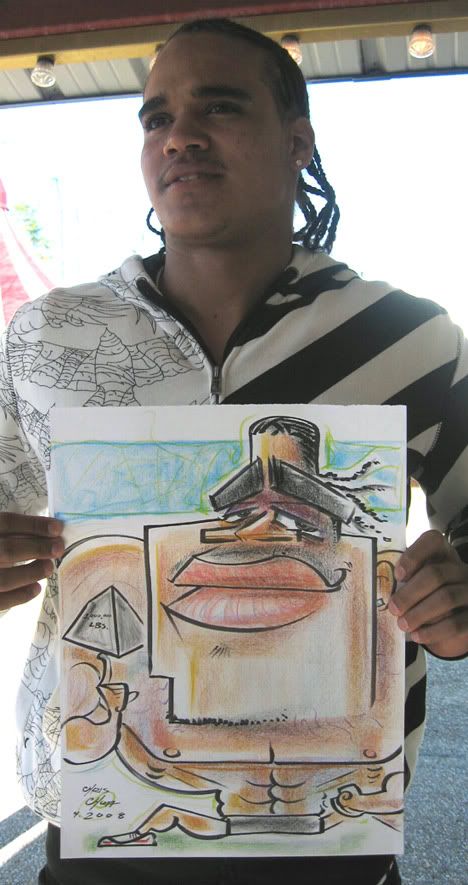 29
30
31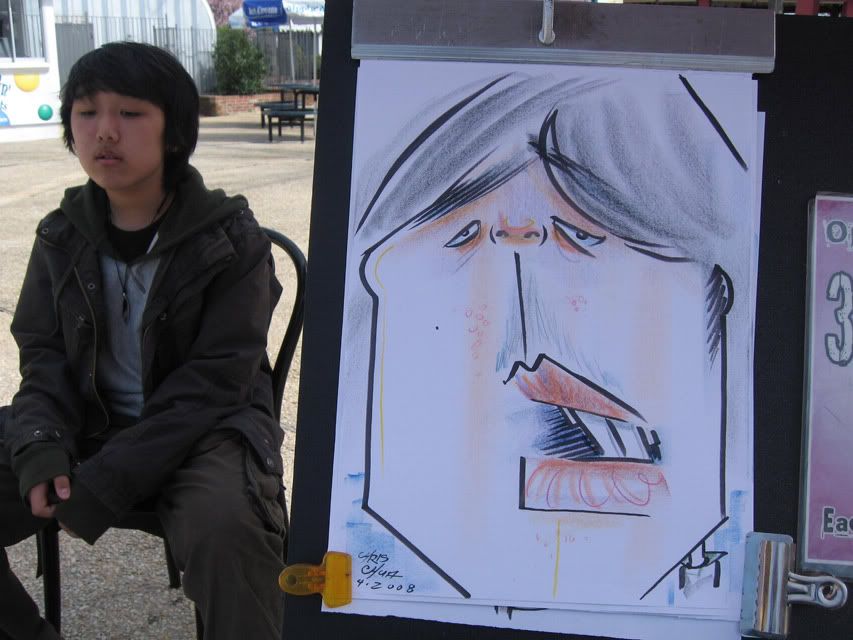 32.demo
33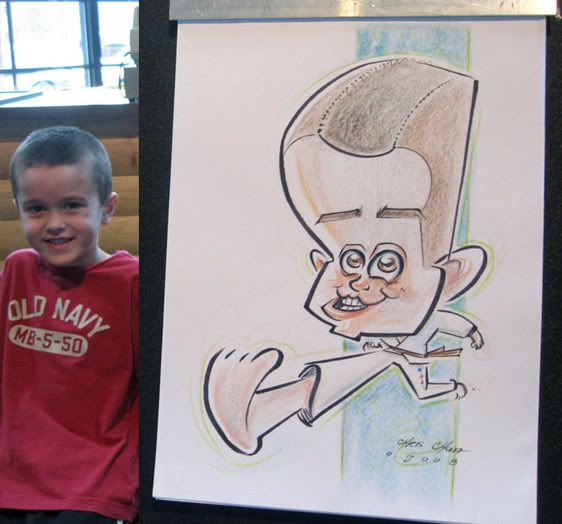 34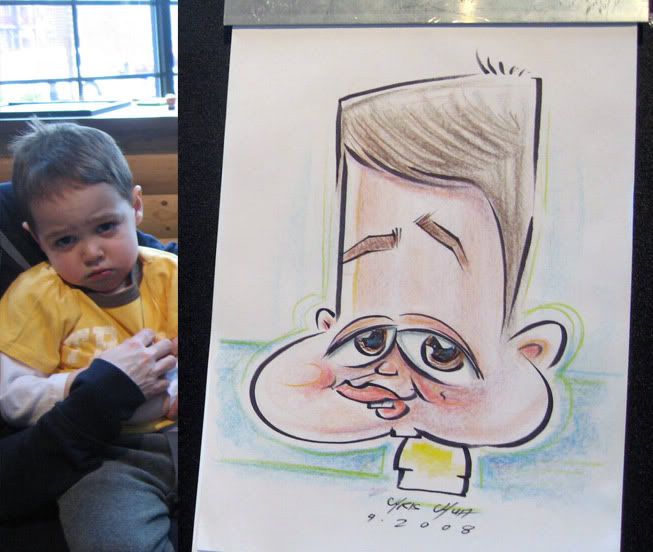 35
36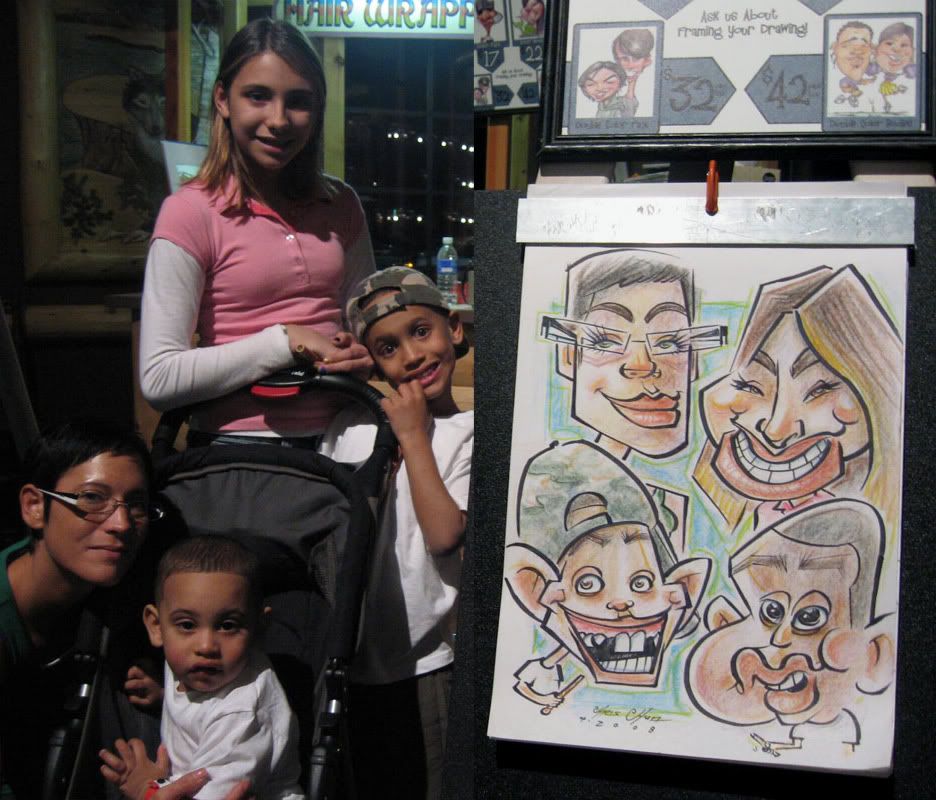 37.the mom had one of those really really short haircuts. it's tough to pull that off sometimes, I think she did.
38.this is similar to the beaver one above, I know.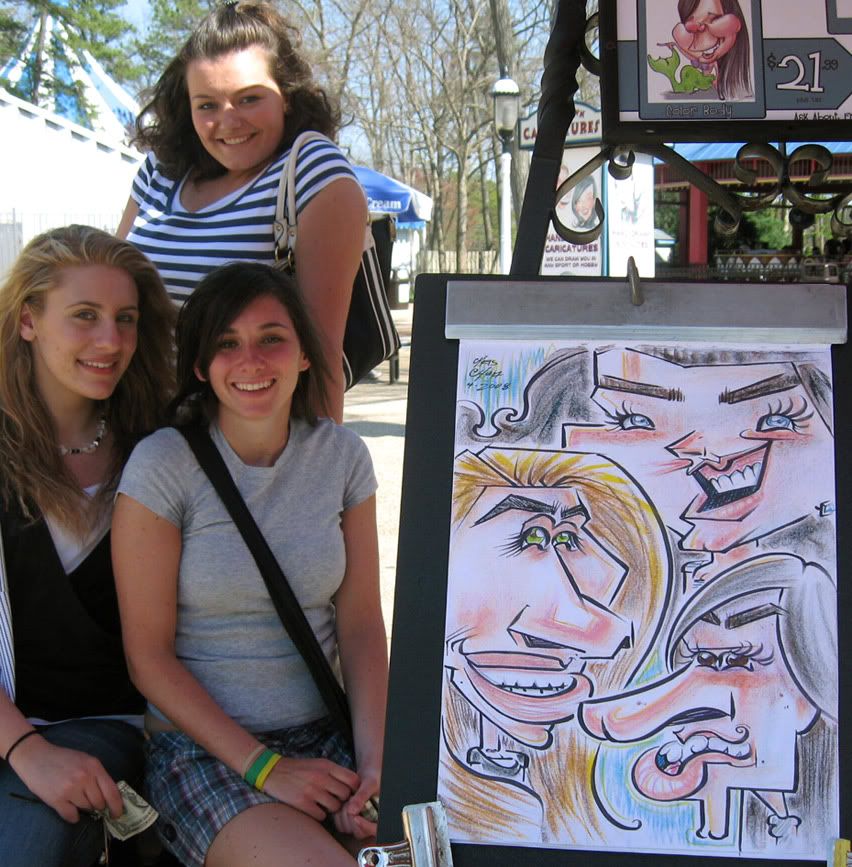 39.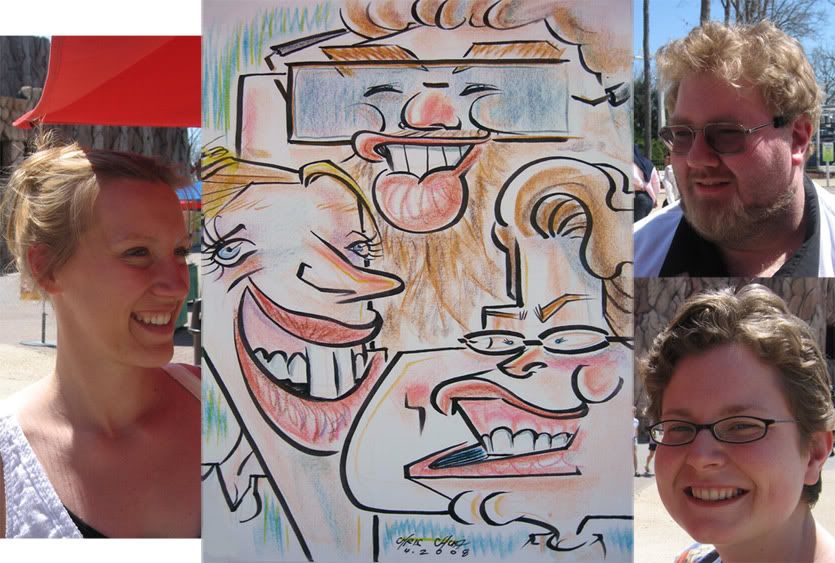 40.I liked this one.
41
42.these people were nice. the mom said she had been wanting a caricature for a really long time, I think she said 10 years or so. It was one of those things where they'd see a caricature stand and something always came up where they didn't have time or something. So, she was excited, which also puts some pressure on me to deliver, heh. luckily, she really liked it and had a good laugh.
43.one of the kids asked if I could have him playing that stuffed guitar he had. I said, how about I make your brother a guitar and have him playing you. they also wanted skateboarding too. sure, no prob.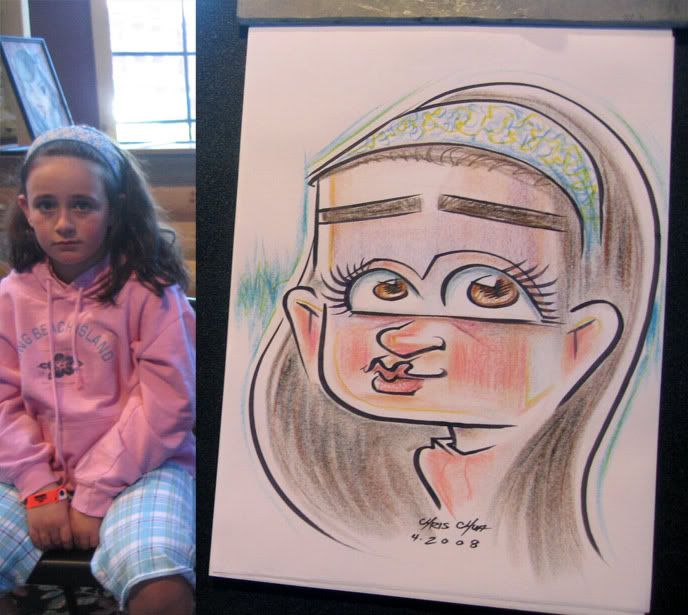 44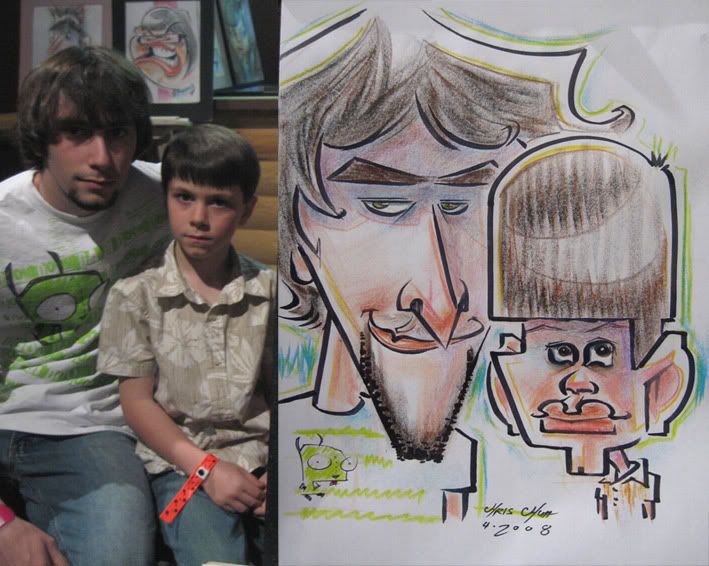 45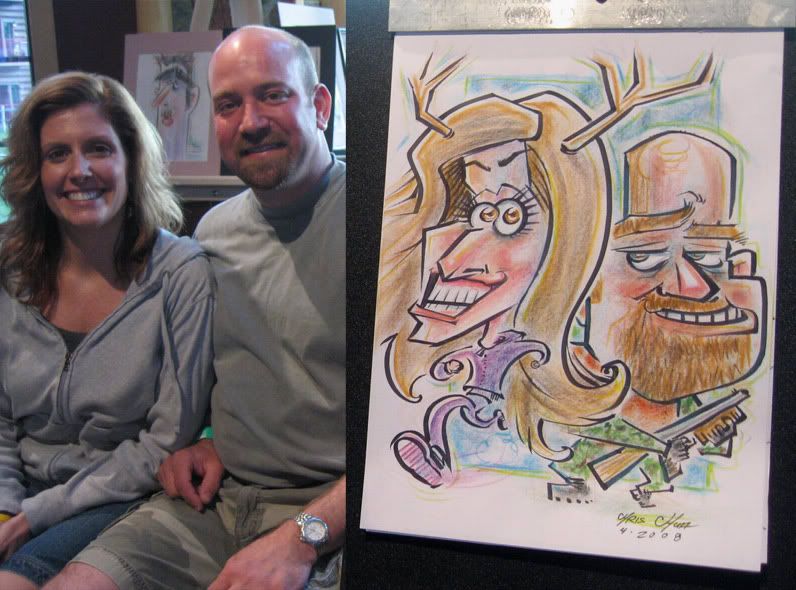 46.she runs and he likes to hunt. it was their good idea.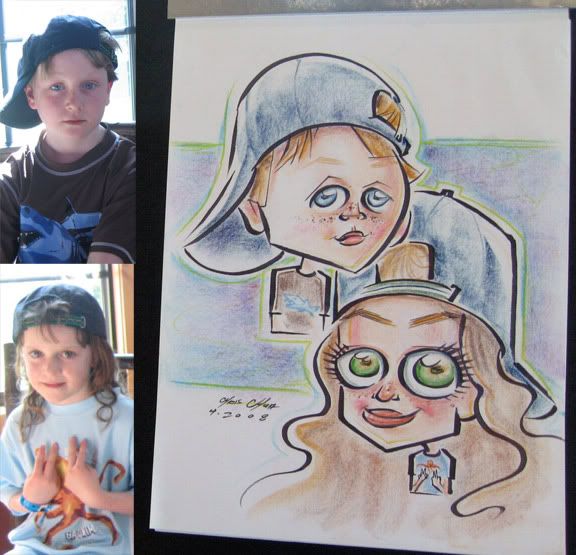 47.different overlap, not particularly exciting sketch though.
48
49
50.this was a
reject
. they later came back and had it redrawn by someone else.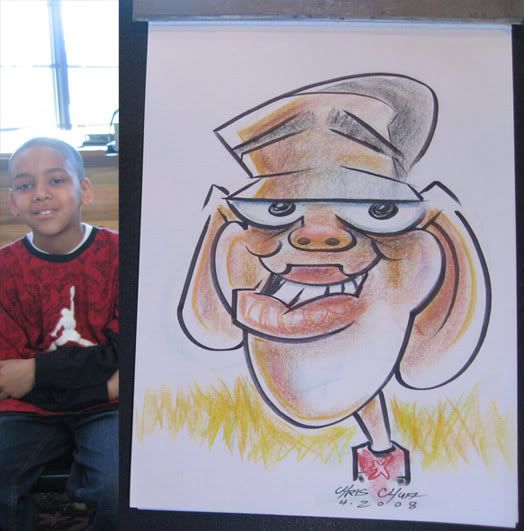 51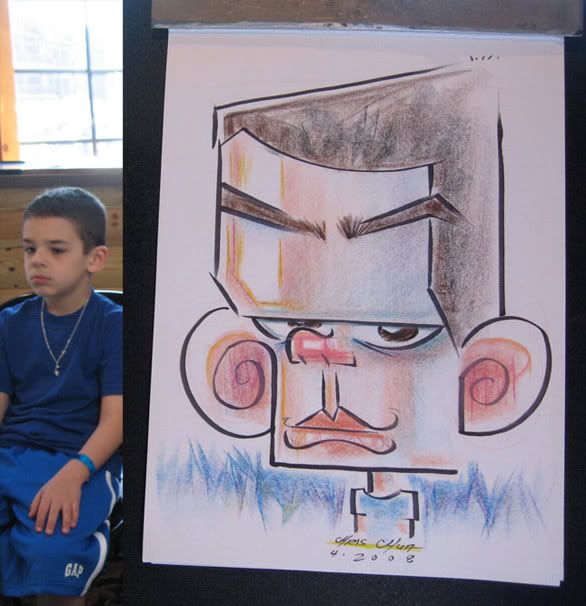 52.demo that was sold. yay!
53.eh. I was excited about pushing it and then it came out just eh.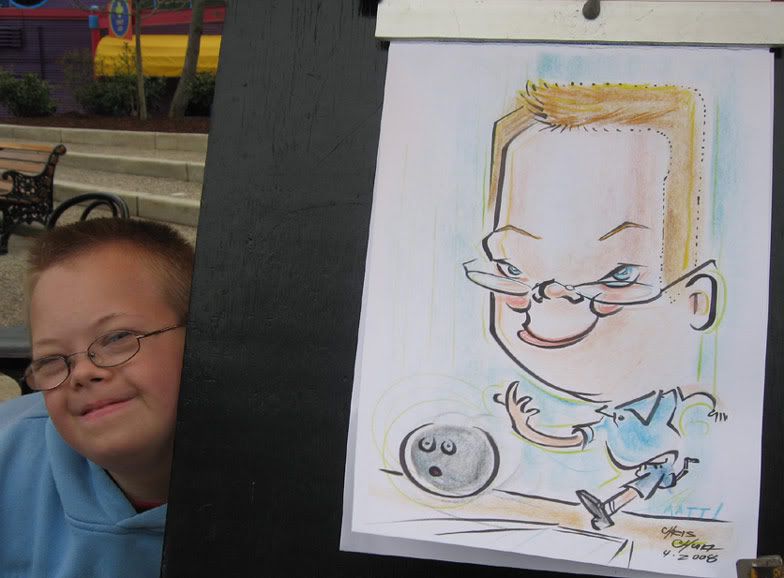 54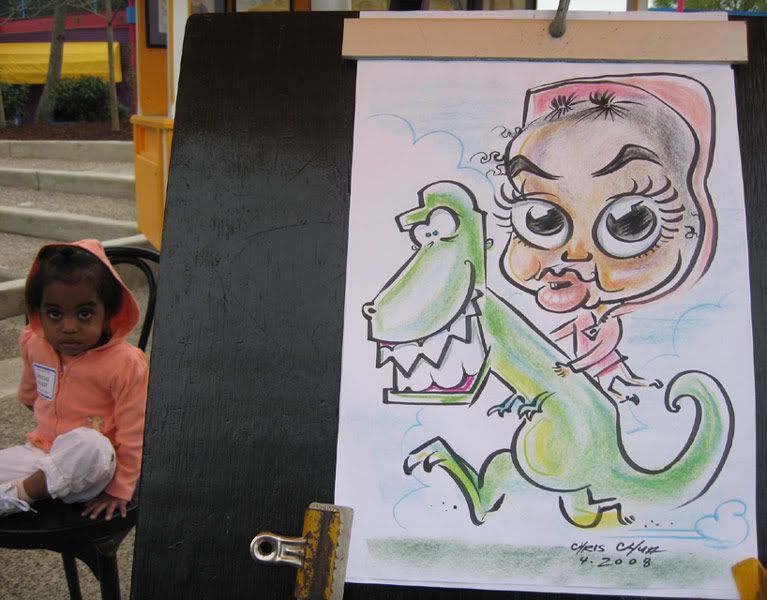 55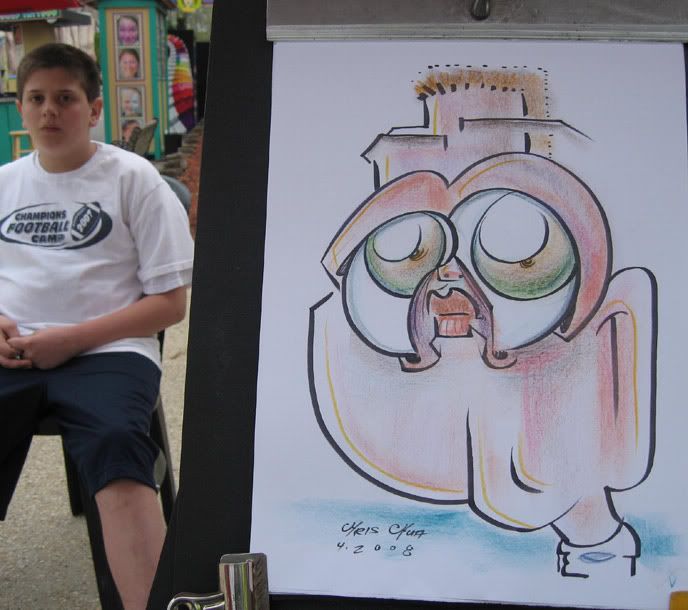 56.demo
57.demo
58.demo
59.
60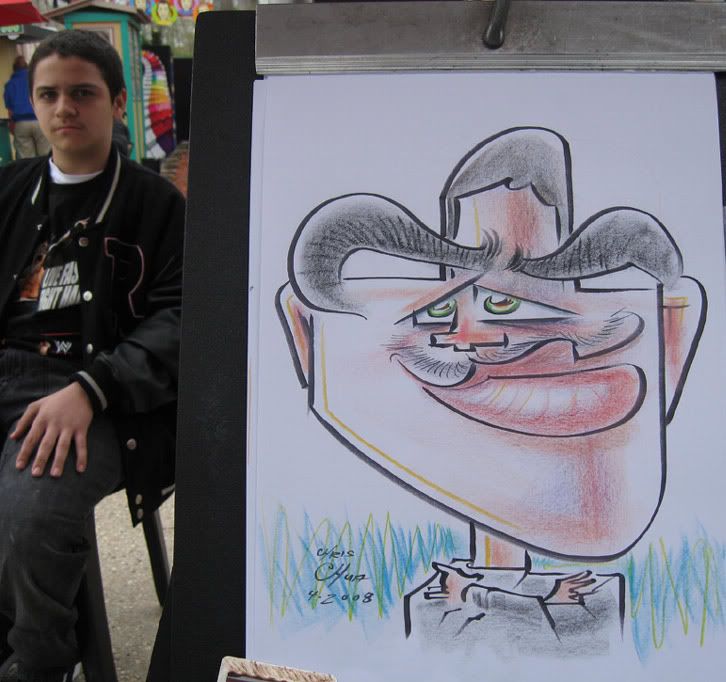 61
62
63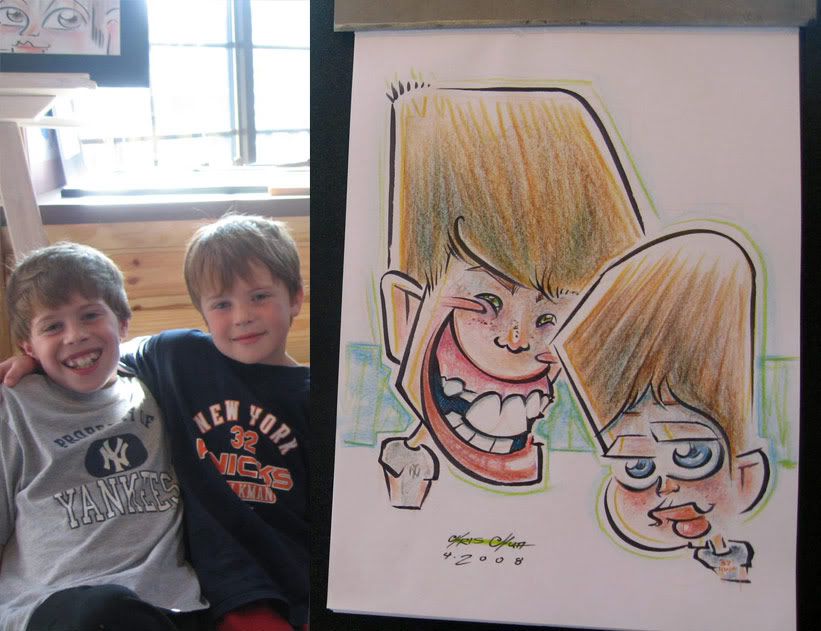 64.I like the teeth kid. the right kid's not a good likeness.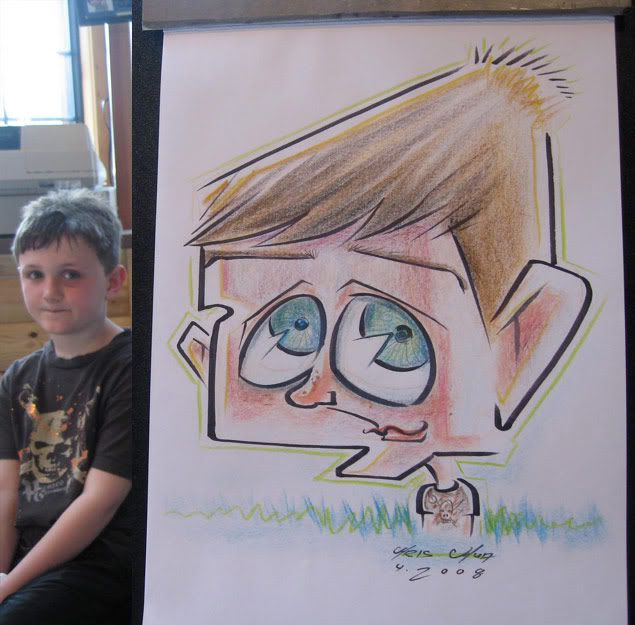 65.I like this one.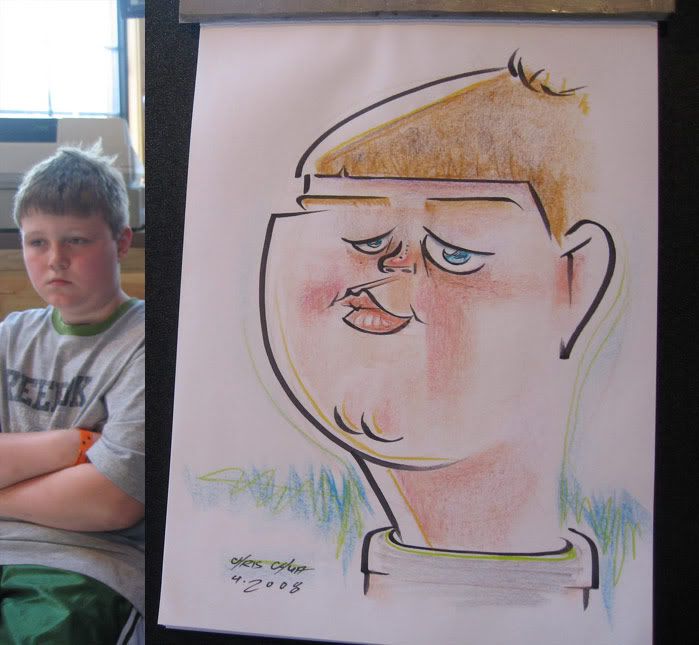 66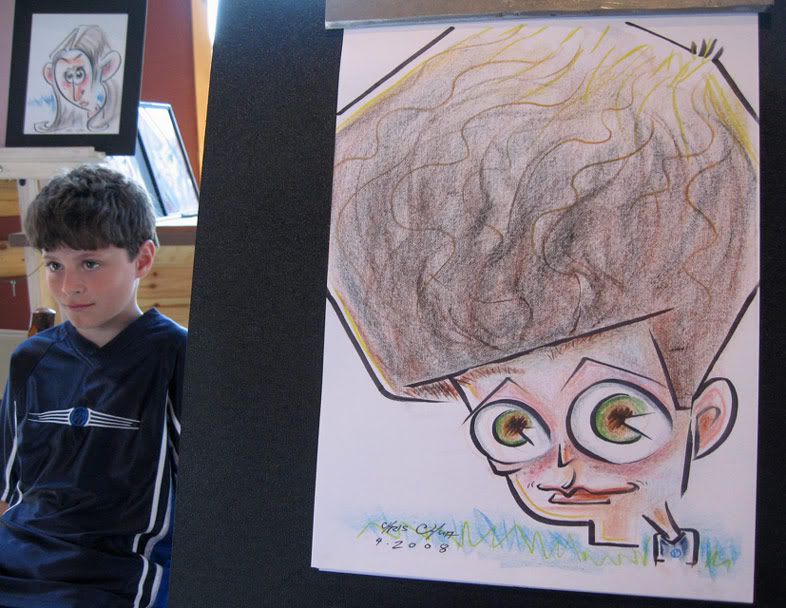 67.the mom was laughing as I was drawing this. This one looks creepy to me now.
68.demo. a mom saw me do this sketch and really liked it so later that night she got her kids drawn by me and mentioned she really liked this sketch. The sketch I did of her kids didn't come out very good, which sucks, cause she liked one where I went for it more and then so logically, she would prolly like that kind of stuff, and what did I do? choke and not really go for it. I hate when that happens.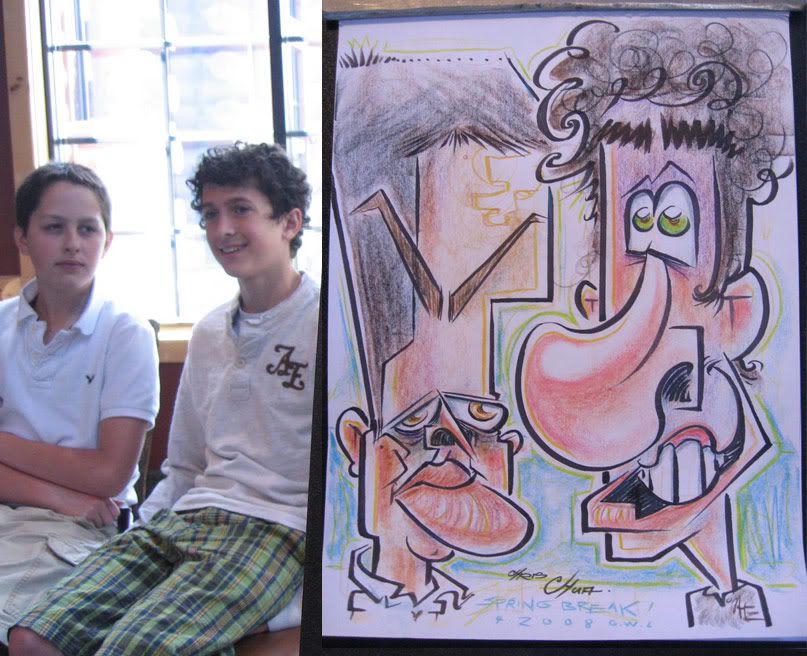 69.I was happy with this one.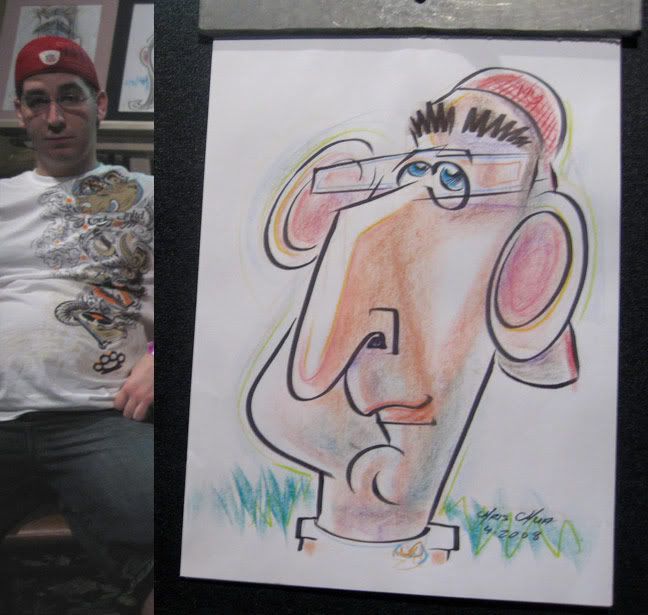 70
71
72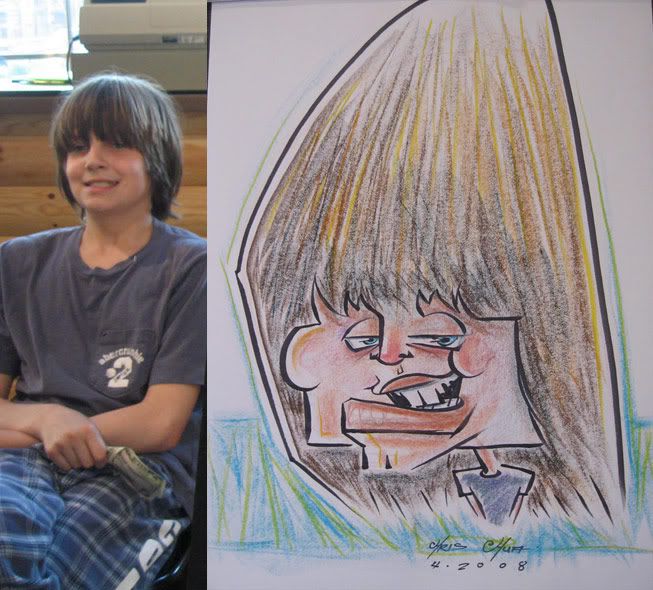 73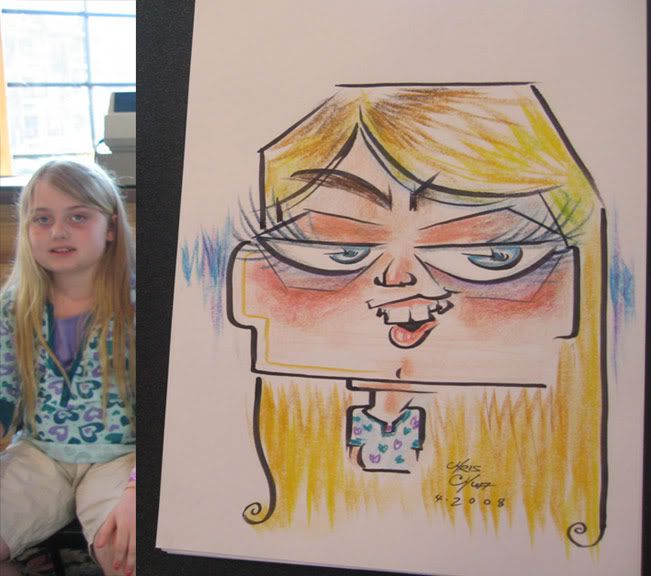 74
75
76.I just liked the eyes.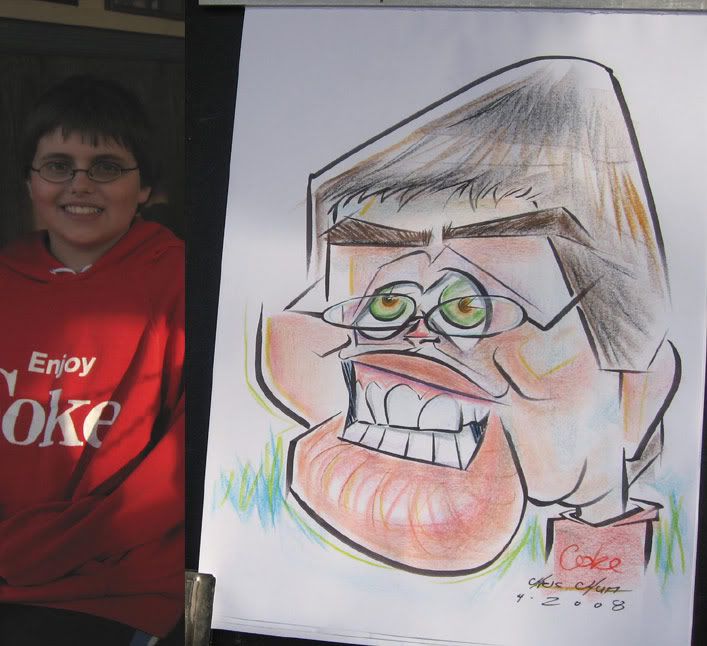 77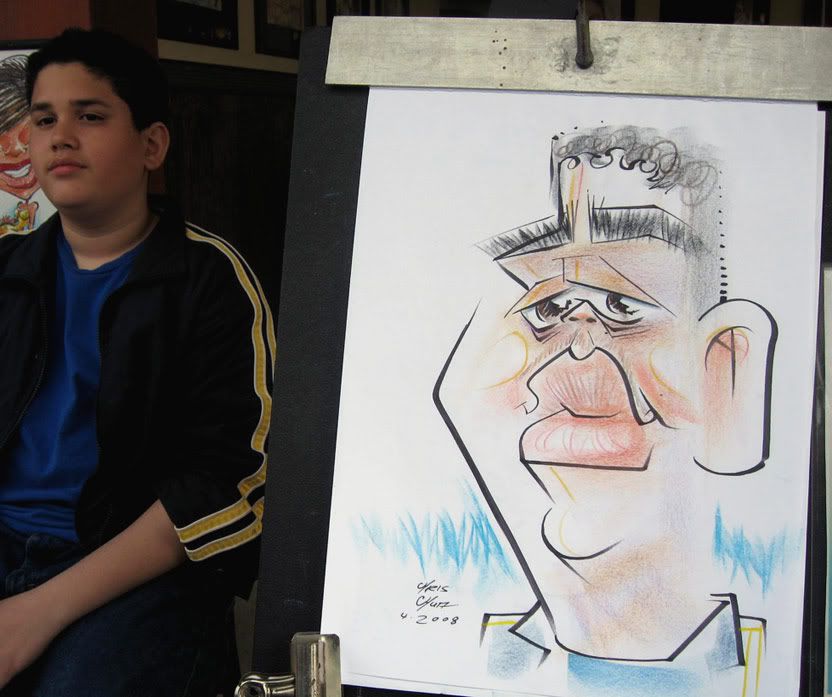 78.demo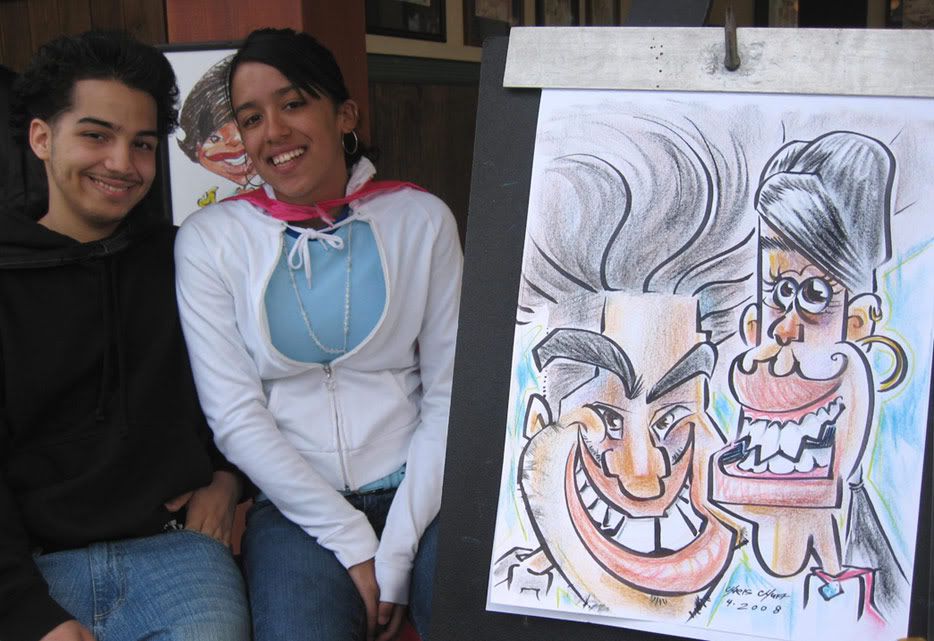 79.I liked this one, nice contrasts with the two.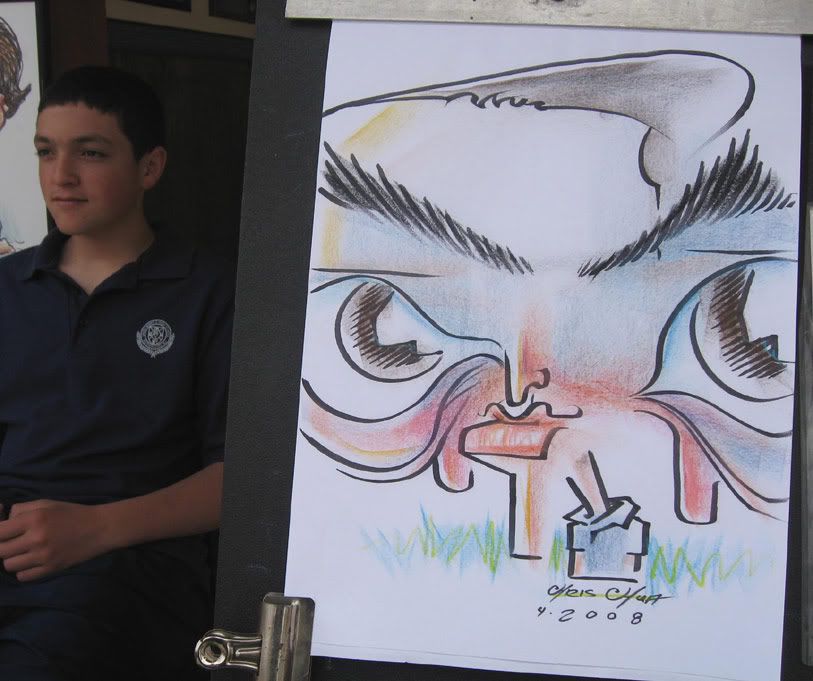 80.demo.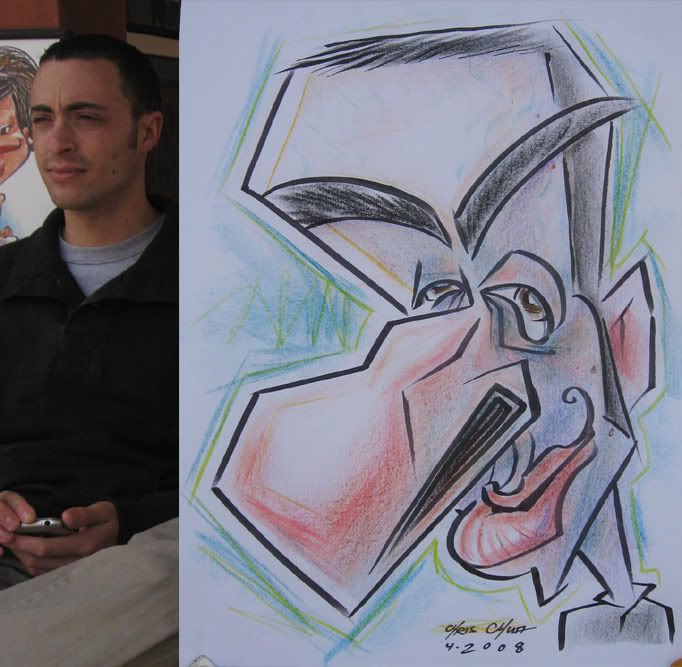 81.This guy was hanging around looking at the samples of the stand for a while. It took me some convincing to get this guy to finally get one. He liked it and had a good laugh.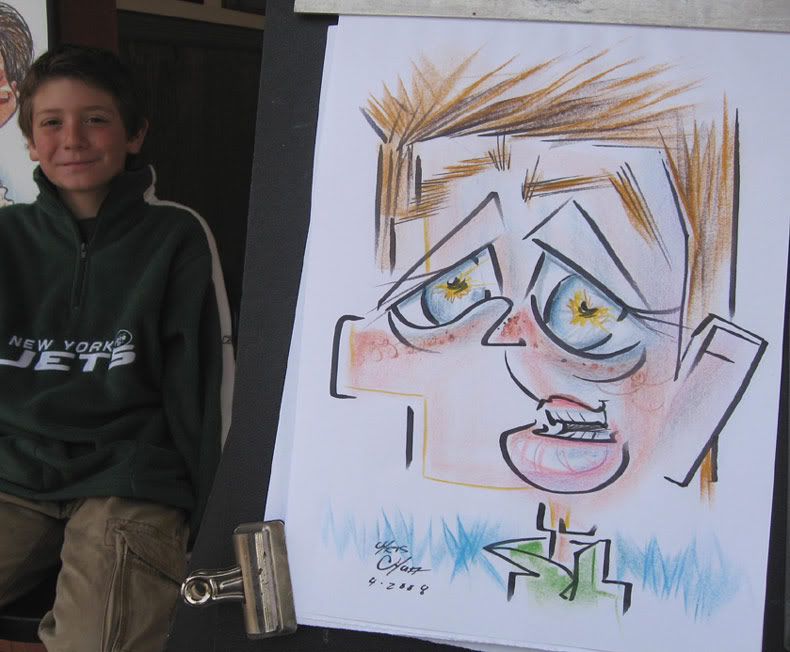 82.demo that was bought.
83.another demo that was bought.
84. I messed up the left side girl. I like the right side one. This is also the last sketch drawn at Great Wolf :(. Right after this sketch was drawn, we took apart the caricature stand, loaded it up in a truck and that's all folks.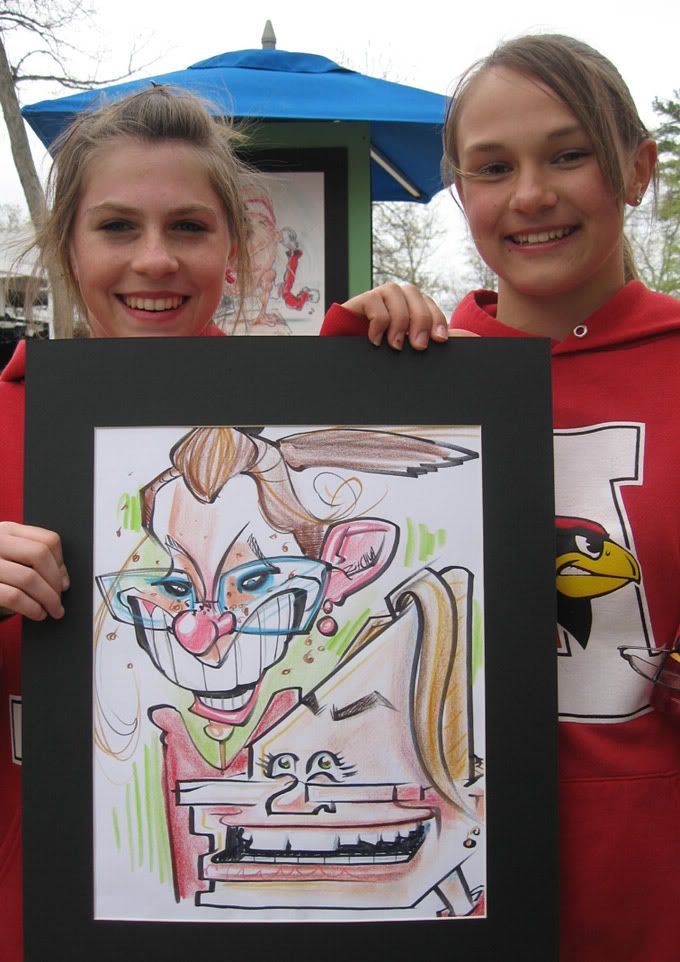 85. This was a collaboration with
Matt Zitman
. that we convinced these customers to get done. I drew the girl on the right side, then Matt drew the other girl. for some reason they wanted to be wearing glasses, which they did have with them, but shared the same pair to be drawn. This was our 1st collaboration and a fun experiment. We did another one and did some other fun collaboration experiments that I'll be posting soon.
May 2008 sketches coming up soon! better stuff! crazier stuff! the beginning of my "connect-a-face" caricatures, prolly the most ridiculous sketch I've ever sold! more zitman collabs! the kitchen sink! in a partridge and a pear tree! yay!