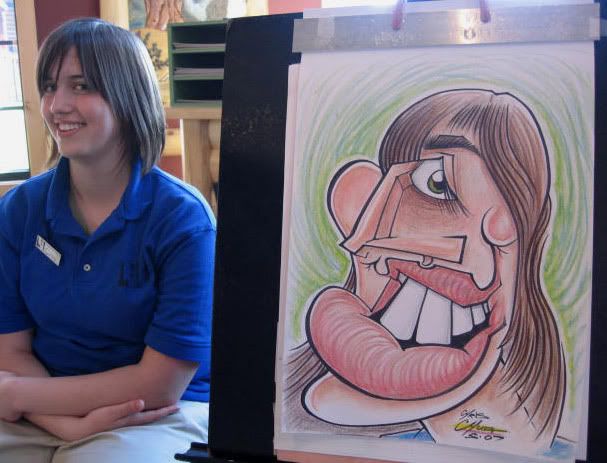 this is the 1st one I've drawn of my co-worker, Cindy. It's still one of my favorites. Cindy is a new caricature artist with lots of potential, she draws robot Dolly Partons and toadstools that dj- awesomeville! oh and her secret super power is dipping her hand in a cup of soda while eating pretzels, heh.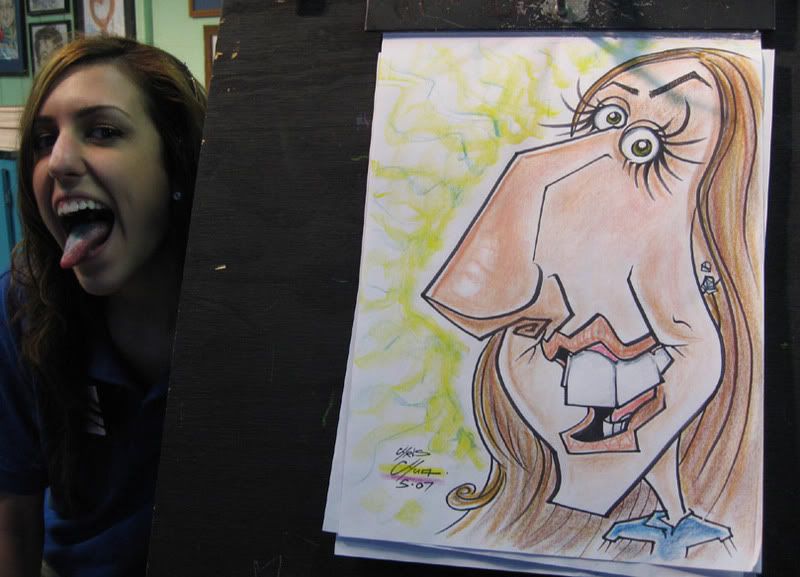 this is Courtney, a fellow caricature artist at Dorney park. She is silly and a ball of happy energy.
This is the 1st one I drew of co-worker, Tony. Tony is a punk...but a funny punk, heh. He's also one incredibly talented music composer. That kid's going places, I tells ya! oh and he also got a reject for drawing a hockey kid in a tootoo outfit, ha ha.

another take on tony. he's yellowy.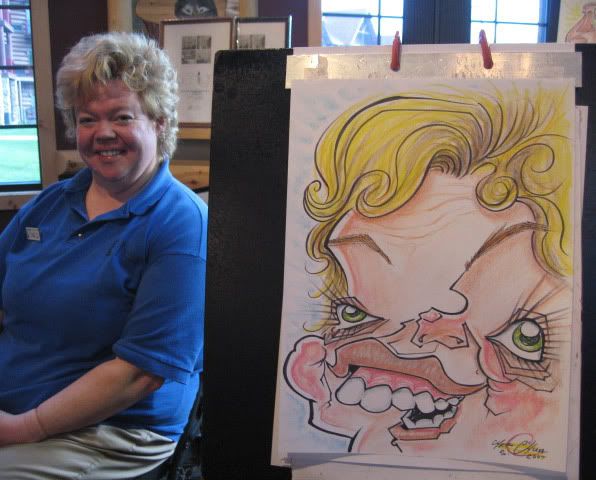 1st one of co-worker, Val. think it looks a little too mean/creepy...but I still kinda like it.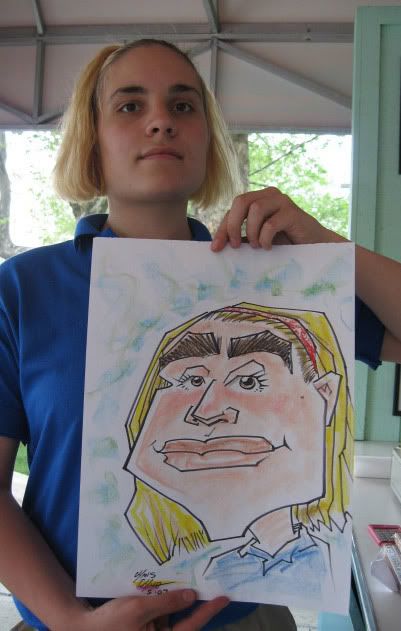 This is the 1st one of Ella, another caricature artist who works at Dorney. eh, didn't really push it that much, I did a crazier one later on. Ella (which is short for UmbrElla, NOT Rafella) goes to an art school that is intense. they eat other art schools for breakfast then throws them up and analyzes it...um...with golden (graham) rules.

fellow caricature artist at Dorney Park, Crystal.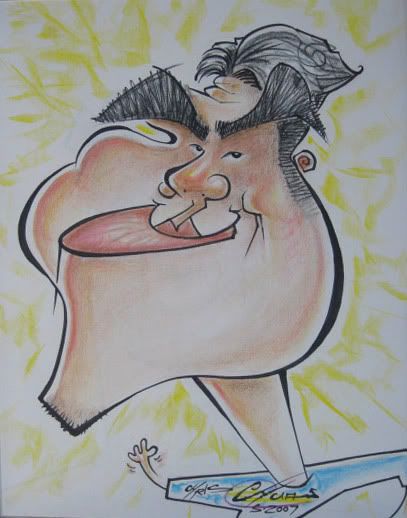 eh. I really need to actually do a good one of me one day.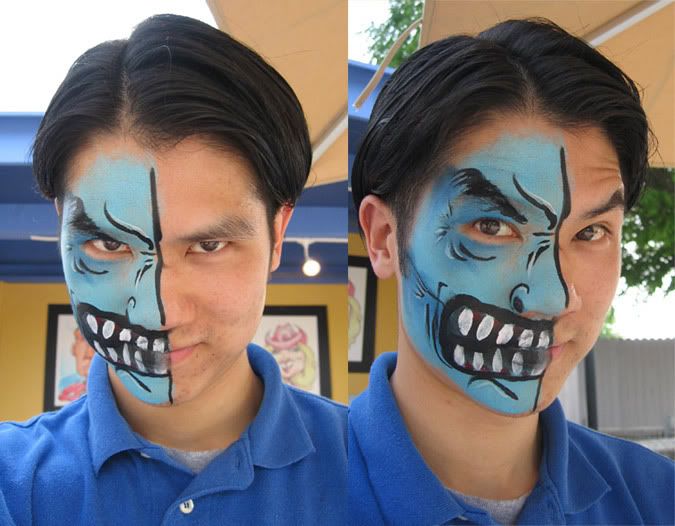 awesome facepaint by friend, Mel! of Six flags, NJ. I was drawing caricatures at the stand with this facepaint on, heh. It was freaking people out. and awesome!
June 2007 caricatures coming up soon! even crazier ones to come!