drawn during the month of

May 2008

at Dorney Park, PA and Six Flags, NJ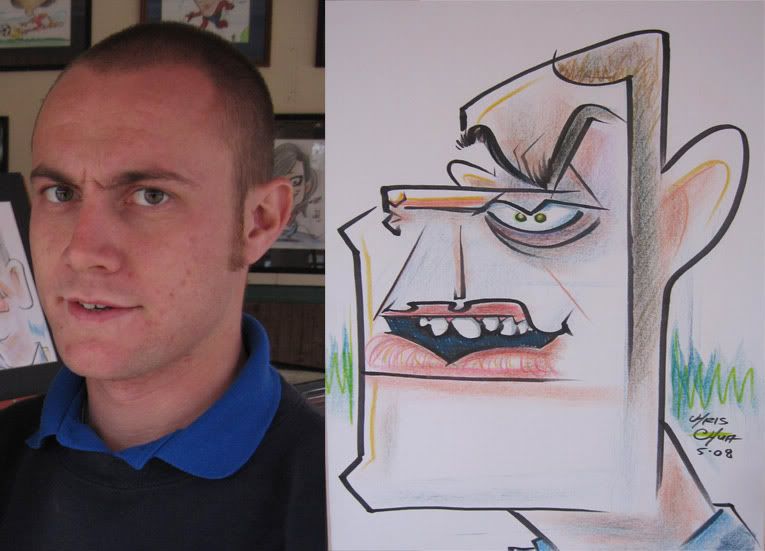 This is Alex Clare. A veteran caricature artist that I met when he was visiting/drawing at Six Flags, NJ on a day I was visiting there as well. He has an AWESOME sketch with some of the best coloring I've seen and is one really cool dude!