These were drawn at Great Wolf Lodge & Dorney Park, PA-- SEPT. 2007.
another of friend and artist, Mike Crawford, who wanted to be overthrowing the government.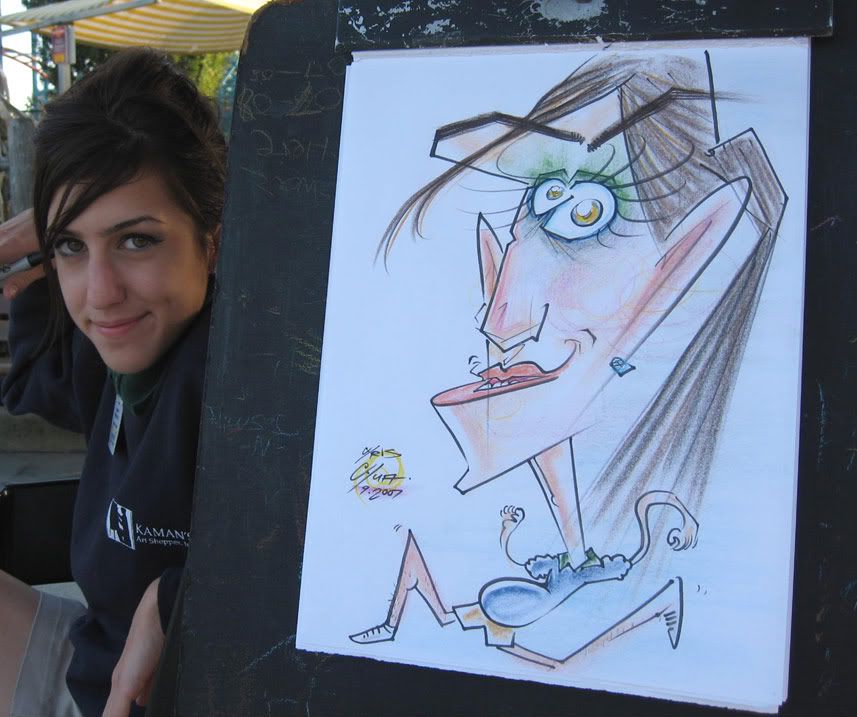 another of fellow caricaturist, Courtney Sell. oh and so she doesn't get mad she doesn't have a baby belly or hairy legs in real life, heh. I forgot why I did that, we must have been joking around about that.
Another of Lauren. I like this one mucho.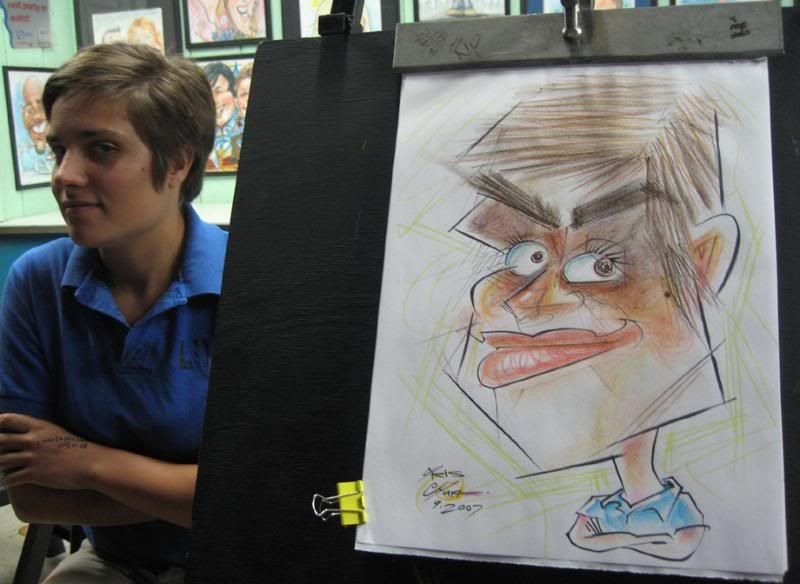 another of Ela. messing with liney open line style. not sure I like it too much. looks kinda creepy.
This is of fellow
NCN
(National caricature network) caricaturist member,
Angie Jordan
. She happened to be visiting Dorney park while I was there that day. She's really cool and fun to talk to.
Jen Alba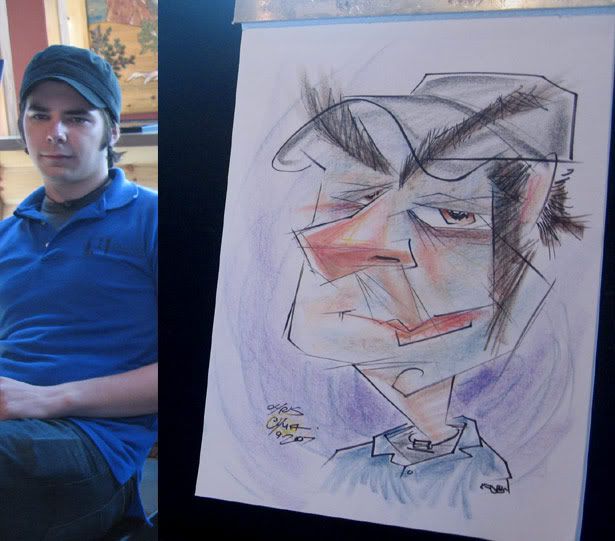 another of Alex. eh.