This is the 1st of many that I drew of co-worker, Alex. Who just recently started caricatures and has an awesome sketch that just keeps getting better and better at lightning speed. He's definitely one to watch out for...look for him drawing in Memphis soon. This is one of my fav sketches too.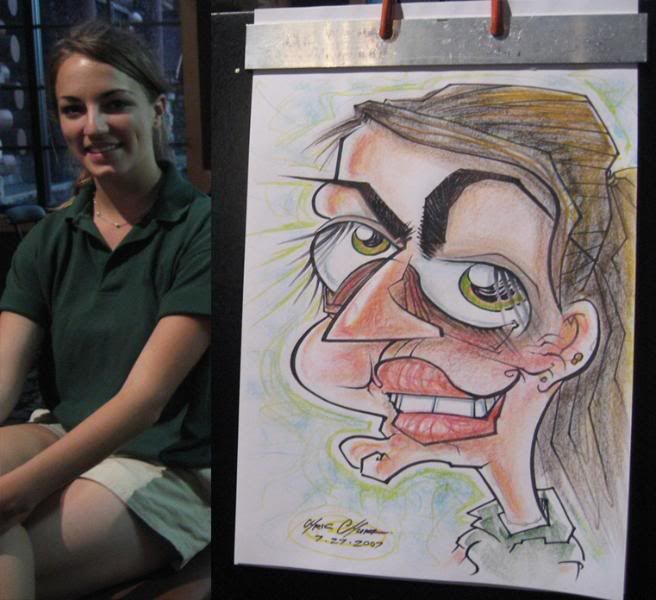 This is the 6th caricature of my friend, Anna. I love drawing her and was really happy with this one, also one of my favs.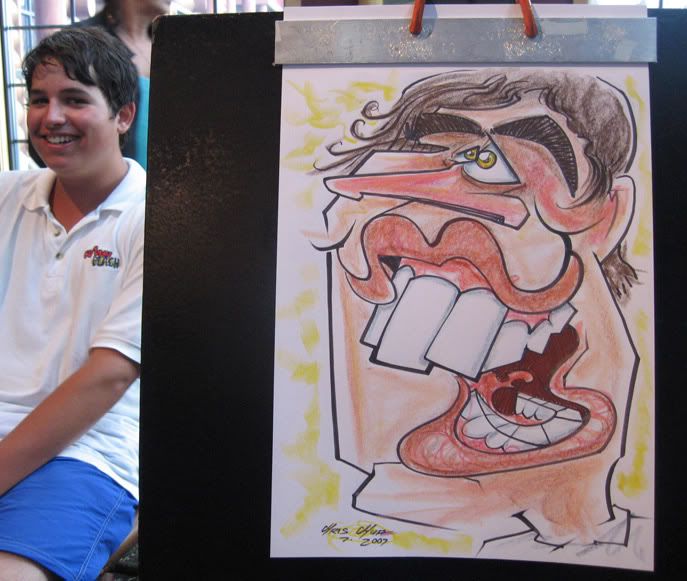 my co-worker's friend came in one day and I drew him. I think his name was Ashton. I like the silliness of the sketch but I got carried away with the mouth and missed some of the bulk of his chin area.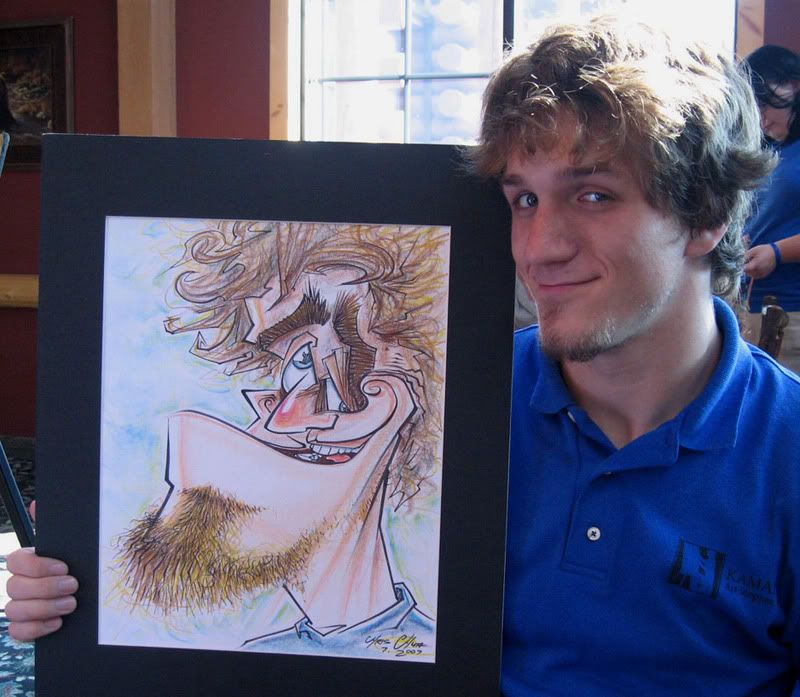 co-worker, Cody, who is one really cool dude. my 1st one of him. I've drawn him 3 other times since and each one of him is one of my favs. He's got a great face for caricature, heh.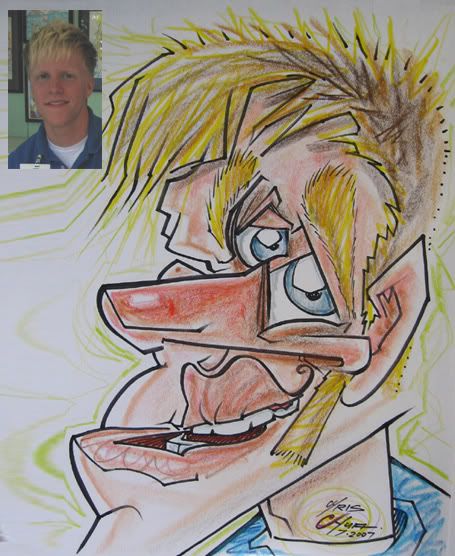 fellow caricaturist, Cory, at Dorney park. was happy with this one too. actually, if you haven't noticed, I'm usually pretty happy when I can just let loose and not worry and co-workers are always happy to oblige, heh.
2nd one of fellow caricaturist, Ela. This one is a lot better and crazier than my 1st one (see previous post) I put "Ela" in her eyeball shine.