Here's some caricatures of friends and co-workers drawn during
JUNE 2007
.
Here's the 2nd one I drew of, Vanna!, fellow caricaturist at Dorney Park. This one is pretty creepy looking, heh.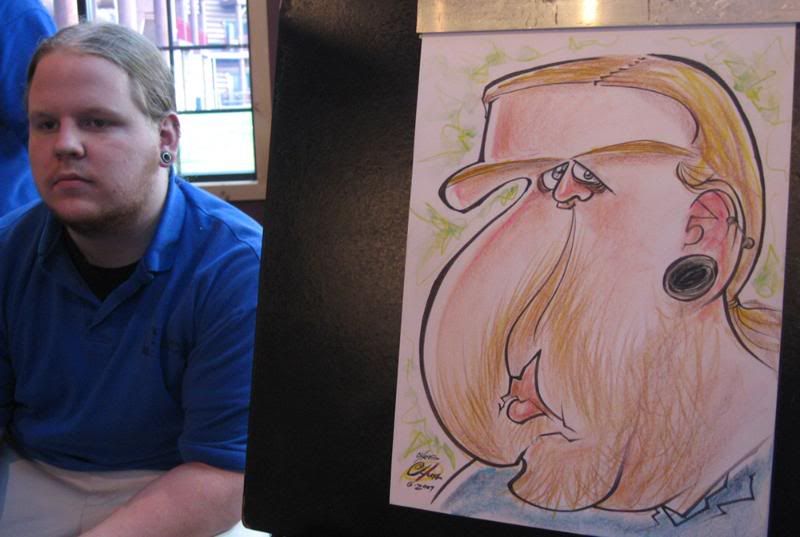 This is JR. I mostly like this except for the sloppy gauge in the ear.

another one of co-worker, Tony. hee hee, I like the frown.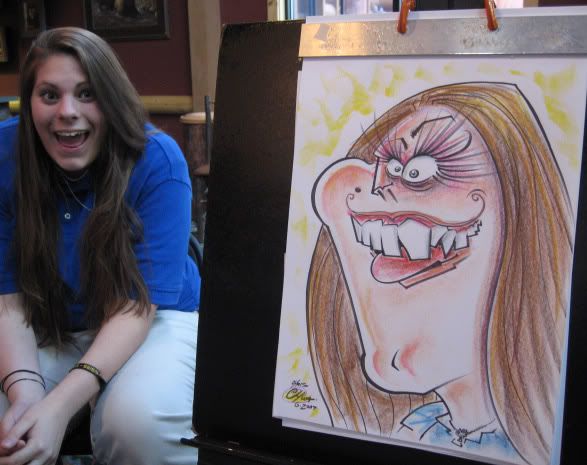 This is the 2nd one of co-worker, Julia! she's wacky but still cool ;)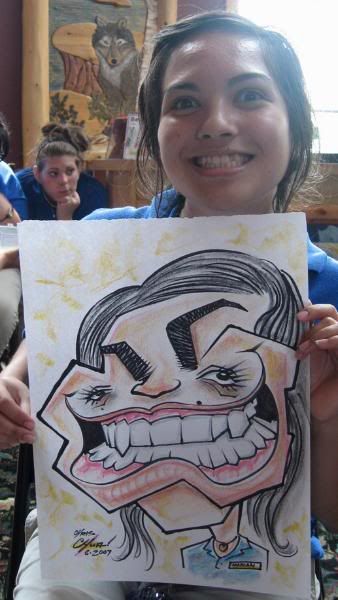 The 6th one of co-worker, Marian. prolly my favorite one of her I've done so far. oh and there's Julia, looking goofy in the background, heh.

here's the 2nd of fellow caricaturist, Courtney, from Dorney Park. not as happy with likeness on this one. I did a couple more of her I'll post coming up.

here's a commission I did. would have done things a bit differently now but overall I was happy enough with it. the ketchup and mustard was an inside joke, she used to have that orange pinto, and the guy likes star wars.

More stuff from July 2007 coming up! and even crazier ones!