here's caricatures I did back in the month of June 2007 at Great Wolf Lodge and at Dorney park.

I like this one a lot, just wish I didn't crop the head. My girlfriend calls this one the woody wood pecker one. This was a demo that they later came back and bought. yay!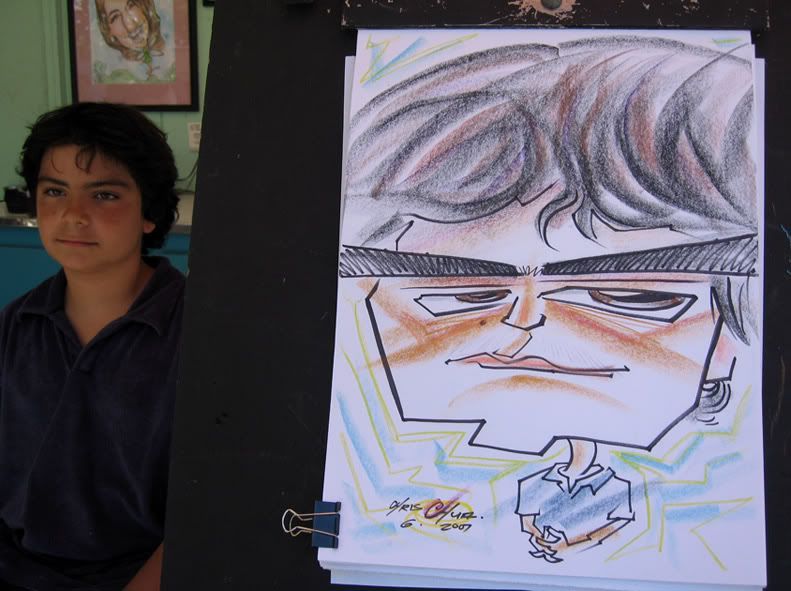 This is one of my very favorite caricatures. I was really happy with the simplicity and stylization of this. Oddly enough I haven't done as many of these kinds. But now (which is about another year later since I did that one) my work is getting back to more of this type- simplier, cartoonier.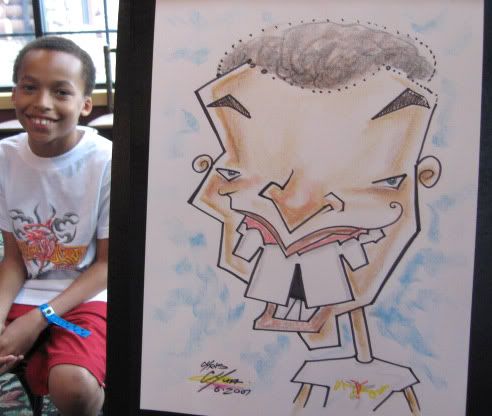 yay!
double yay!
yay yay yay!
ok, enough of the yays....gajab!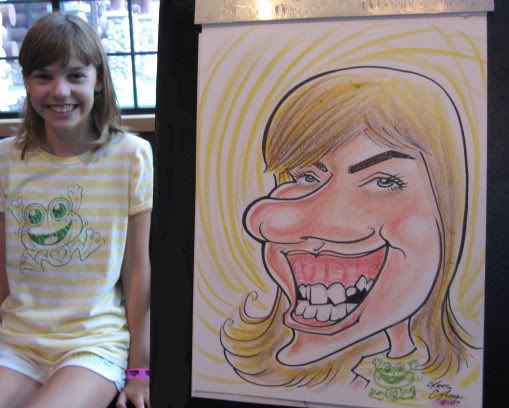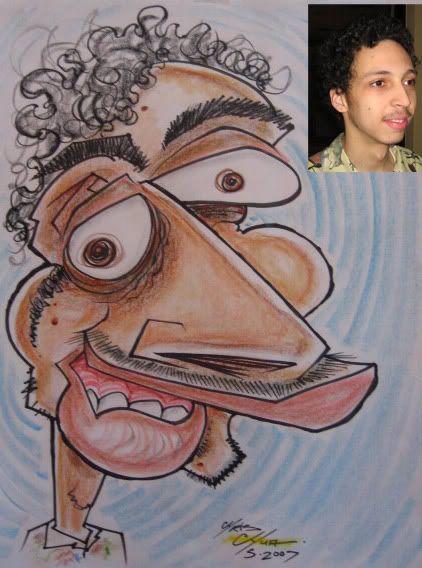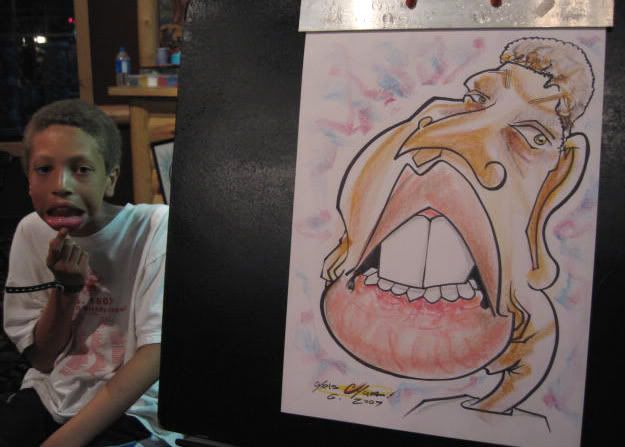 hee, hee. he posed for that face he wanted.
I like the eyes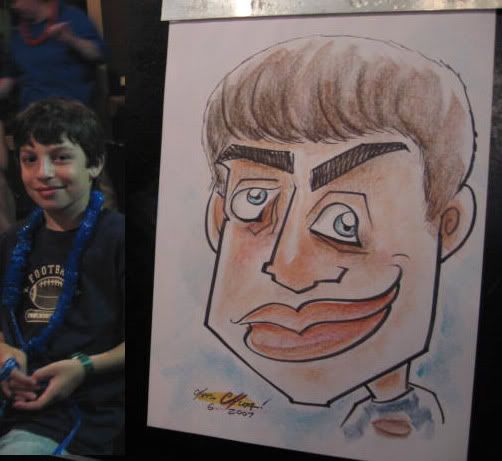 This was a demo that the family ended up buying. They said that they had him draw before at other places and mine was by far looked the most like him. cool beans! wished I did a better job on the hat though.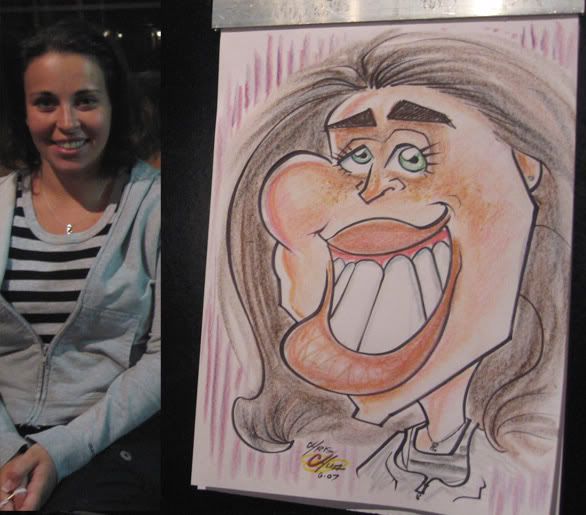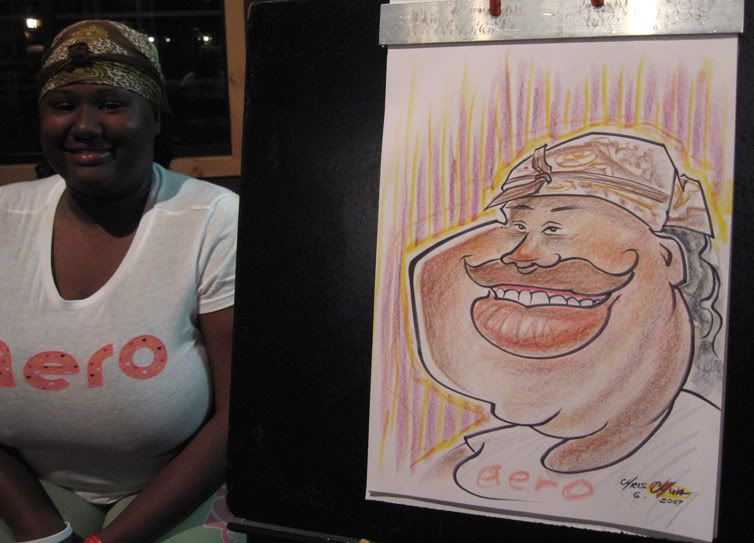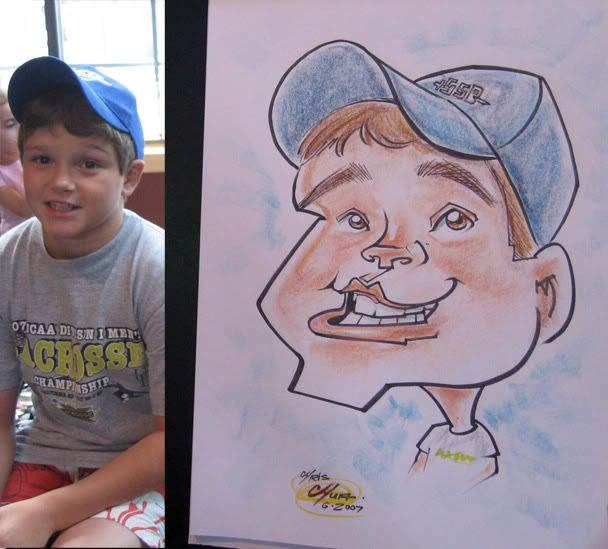 I was happy with the likeness.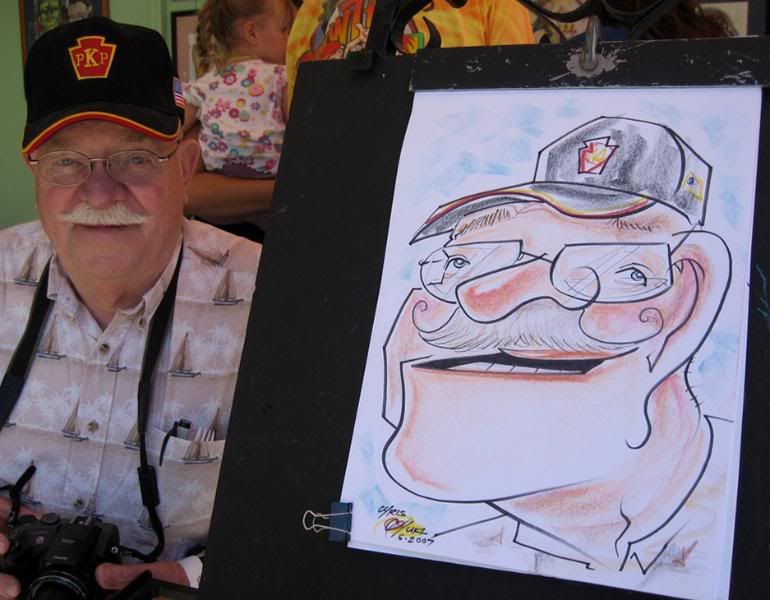 I was happy with this one, more line-y.