these were drawn during the month of

November 2007

at Great wolf lodge, PA.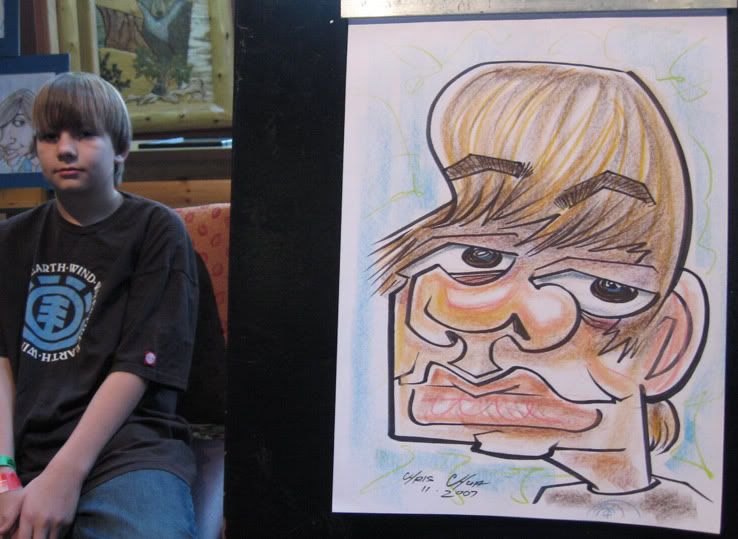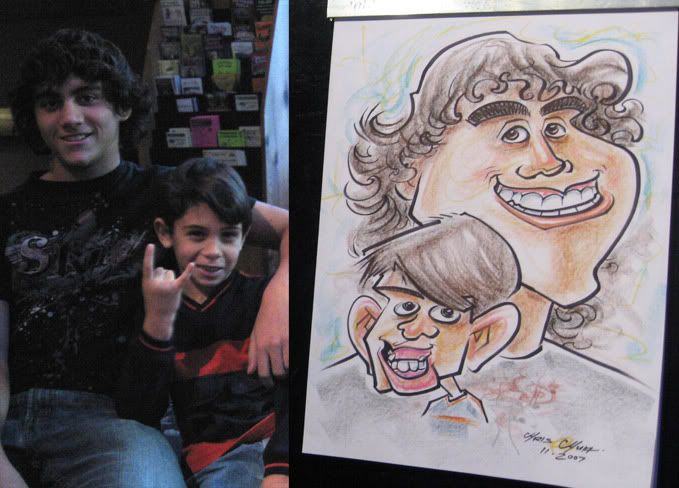 demo. he wanted to be a chef. sometimes, I really try to push it and am excited about it and then I do it and can't really figure it out to push it and it just turns out kinda eh and off.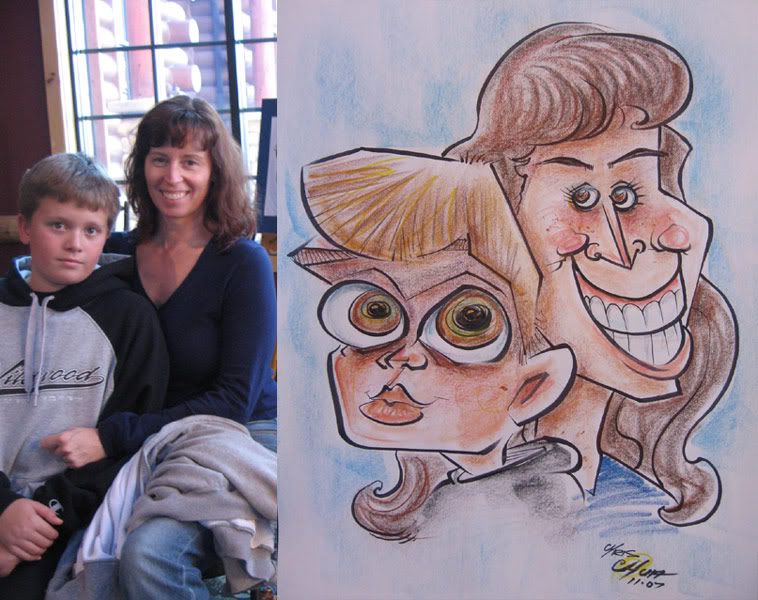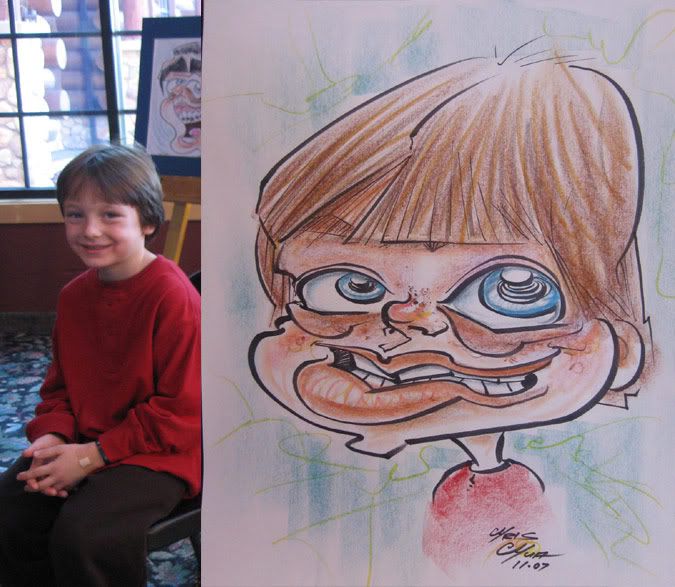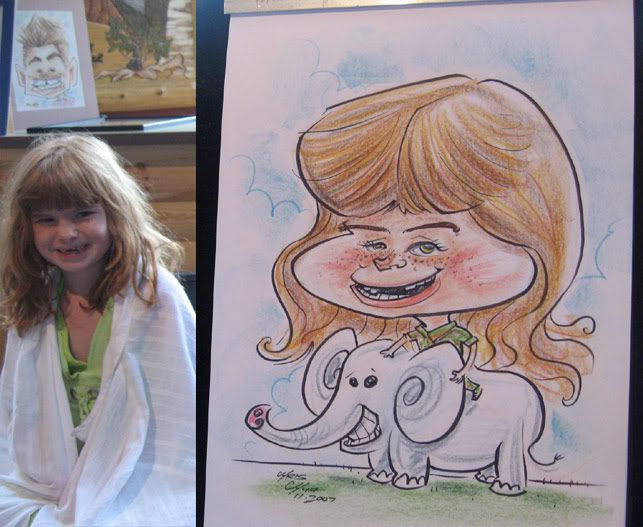 elephanty!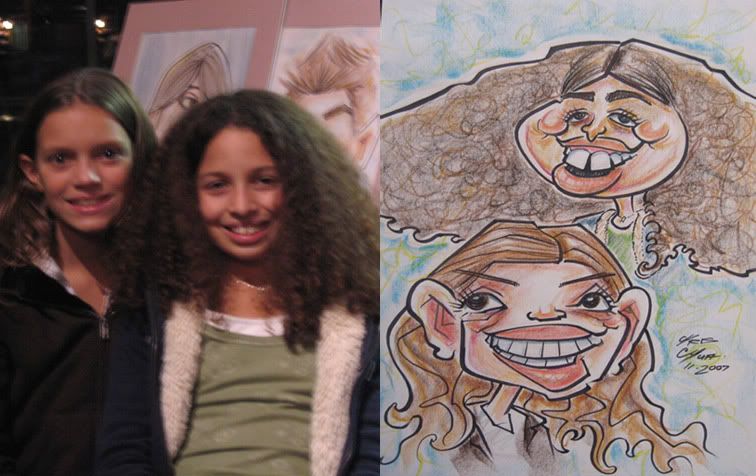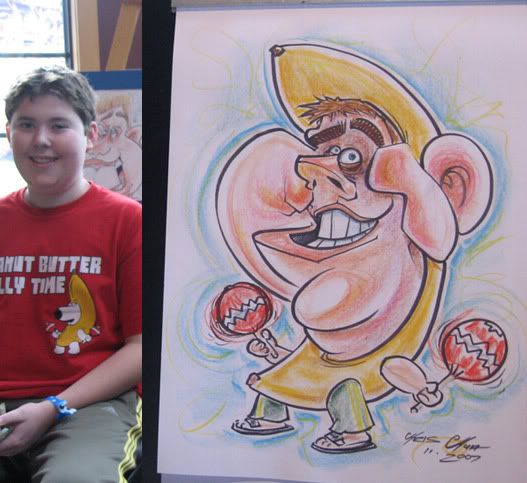 This was a
REJECT
. This kid wanted it really funny too. He paid for it, a couple minutes later, came back and wanted his money back. He said he didn't like the double chin or the dark around his eyes. I said I'd redraw it. This one could have been really cool, I gave him the idea that I could draw him as Brian on his shirt. I don't think it came out very good anyway, lost likeness too, so it wasn't a big deal...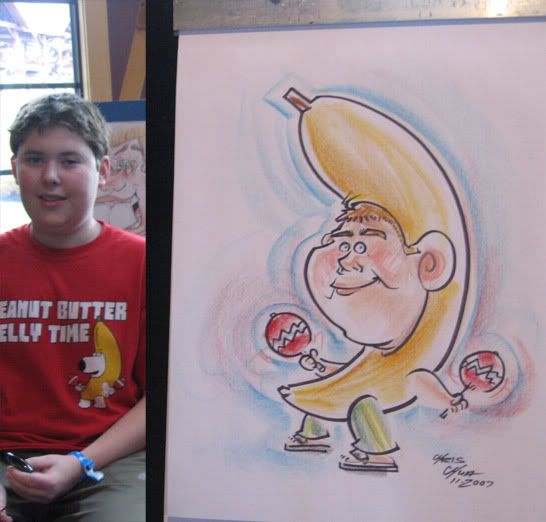 so here's the
redraw
which I did super fast. he was cool with this version. I didn't like the 1st one that much, but I still thought that one was better than this...at least I put a lot more effort into it, although this one probably has a better (tame/boring) likeness. I think I tried too hard on the 1st one and it got all whacked out. oh well, at least I still got the sale and he was happy.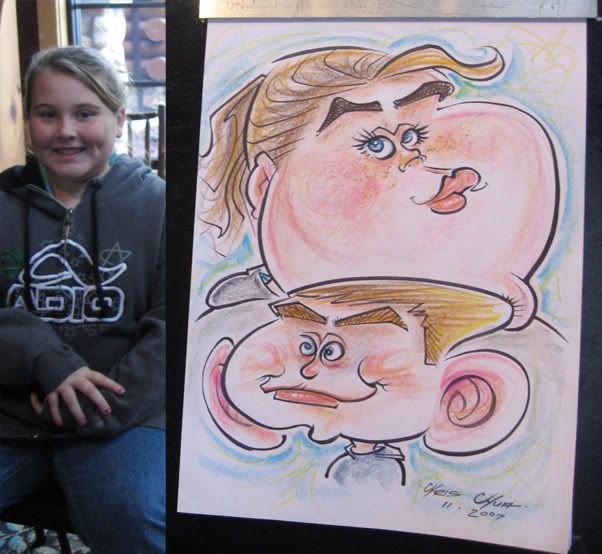 The brother was being difficult and didn't want to get his picture taken which sucks cause I really liked how he came out.